For those wanting to experience the fun of a RPG, but burnt out on the 3D graphics, or simply are not able to properly run the higher graphics required by many 3D RPGs, Stardew Valley is a great alternative. You will be able to get the feel of the RPG with a country life themed environment as you take on the role of a character inheriting grandfather's farm land.
With the farm land comes used tools and a handful of coins, the in-game currency, as you begin on your new life and journey. You will be learning to live off the land with the objective of getting fields of crops to grow, which provides many challenges of its own.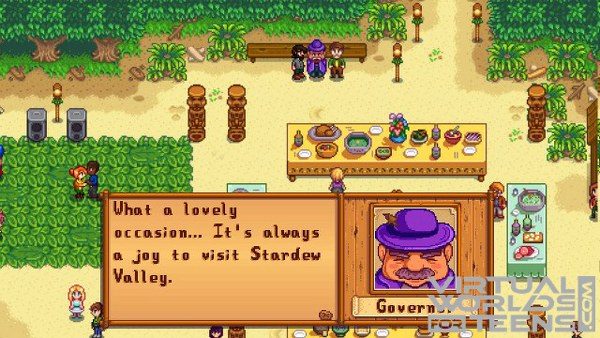 For the most part, the older way of living off the land has basically disappeared since the Joja Corporation showed up. The city center had at one time been the most valuable aspect of the city, and a popular activity. However, that changed with Joja, but you may be the one that can change things and restore the city back to how it used to be. Do you have the dedication required?
You will be turning fields from an overgrown mess into a thriving farm. You get to grow crops, raise livestock, you can even have an orchard or craft machines that you can use and much more. There is much to do.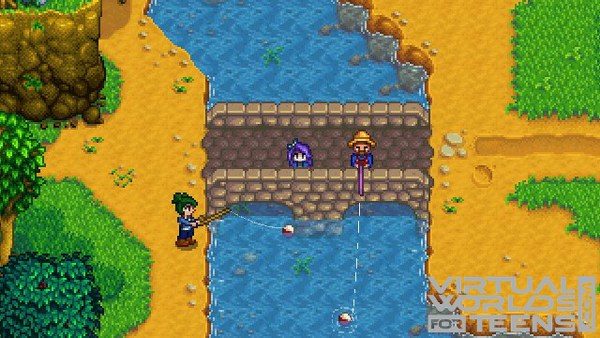 Skills is another area that can be improved with time. You are going to start small, but in time you will become a master of living off the land and there are five main areas to level, including mining, farming, foraging, fishing, and combat. The more you progress, the more you will learn how to do new things with the skills. There are many professions to choose as well.
You will be a part of the local community, and Stardew Valley has more than 30 different characters. Each person is going to have a daily schedule of their own, a unique birthday, and various cut scenes. There is enough to keep you busy for a long time. You will be able to explore deep underground, upgrade your tools, find raw materials and much more as you travel around.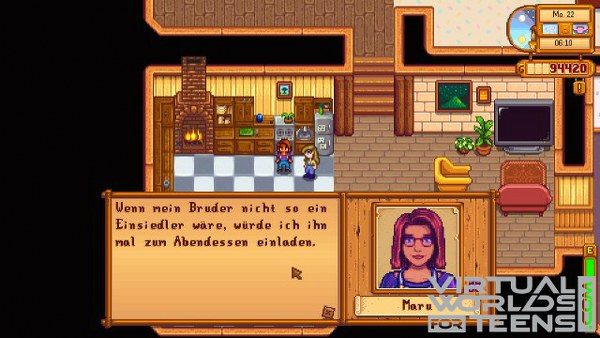 For more screenshots, click here.
You will be able to bring new life to the valley as you restore the valley by repairing old locations, or you can join forces with the Joja Corporation, the choice is fully up to you! Which one will you help out, the valley or the corporation?
Stardew Valley has been compared to be similar to that of Harvest Moon. It's also an open-source 2D RPG which makes it unique in its own way. What are you waiting on?
Watch more videos on their YouTube channel: Stardew Valley on YouTube.
Sooo, did you think this game looks cool? If yes, Like!