NOTE: this game has been discontinued. Find similar games here: Multiplayer.
Star Wars: Clone Wars Adventures focuses on life as a Jedi padawan. You will be playing as a character of your choosing, going through life becoming a Jedi and seeing the world around you. You will be socializing with other Jedi padawans, playing mini games, and completing tasks on your personal journey.
This will help you on your way to becoming a real Jedi. While the free version does offer a lot of what you want and what will undoubtedly interest you, there is also a subscription version. They both give you an entertaining gaming experience and the opportunity to become a real Jedi padawan, but the free one is quite a bit more restricted. This does not mean that you cannot have fun, of course, just that you cannot do everything that you would want to do.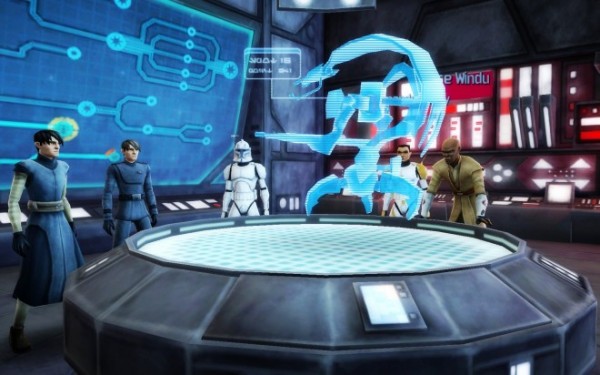 At the start, you are going to be choosing your character. There are several options available to you so it will be possible for you to find one that interests you. If you have watched the show before then the species available should be of no surprise to you. This gives you more interest and helps to connect it with the show a little more. There are also some well known characters roaming about the game, like Anakin Skywalker. These characters are there to talk to you and help you throughout the game.
You are going to learn rather early on how much of a social game this is. You are going to be talking with other players quite often, giving you the chance to have fun and socialize a little more often. You will be able to make friends, have people around for quests and tasks, and do more with increasing fun because you are around friends. With the immense popularity of this cartoon and game, you should have no problem finding a large group of people to whom you can talk.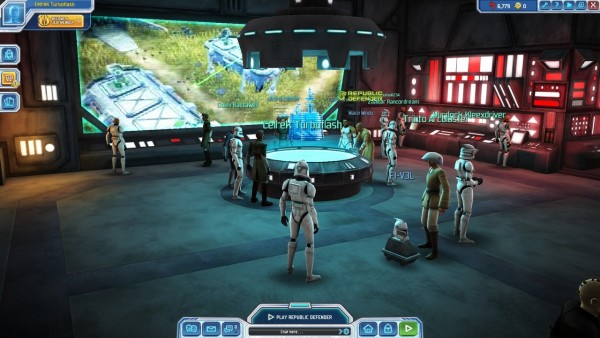 A major point of this game is its mini games. You are going to be playing many, from ones that have you fighting with lightsabers to one that has you throwing Jar Jar Binks, so finding something that interests you should be easy. You will be playing through each of them and they are your main form of game progress.
If you are not a big fan of mini games then this might be a let down, but it should not have to be. There is a large selection available so you can game for a long time.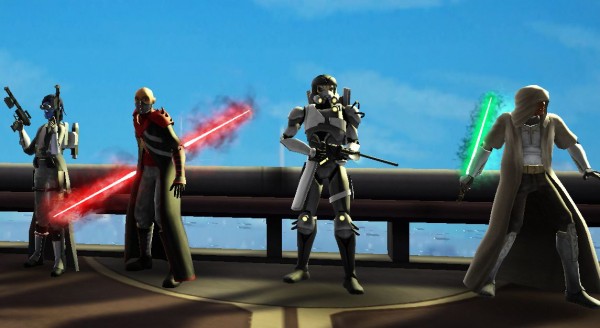 For more screenshots, click here.
There are tasks and quests available to you, of course. These are to be complete, as well, but there are not as many of them as there are mini games. You do still have to complete them to progress through the story, and it can help you to find more interest in the storyline in general.
If you would like to open up more fun, you can pay for a subscription. This will give you more opportunities and make the game far more fun than it is free.
Star Wars: Clone Wars Adventures is free to play.
NOTE: this game has been discontinued. Find similar games here: Multiplayer.
Sooo, did you think this game looks cool? If yes, Like!