NOTE: this game has been discontinued. Find similar games here: Simulations.
Star Studio is the latest app released by MovieStarPlanet and was made for public download on January 22, 2014. This app is a great for any teenager. It is free to play, although it does have in-game purchase options. You can create custom sets, build them, and at the same time attract all the best movie stars from around the globe.
If you like to get creative, then you will enjoy the fact that you can create and build your own movie sets, create one of a kind costume departments, design custom celebrity hangouts and entice the best movie stars to come to your city.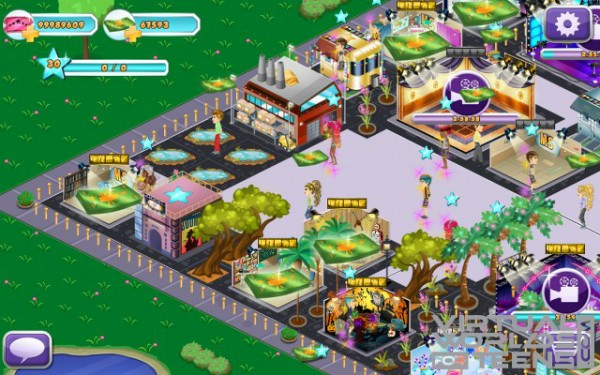 Star Studio has some great features such as allowing you to visit fellow players studios and compete to be placed on the Star Studio's leaderboard. Another awesome feature is that you can transfer your StarCoins and Fame that you collect in the app to you MovieStarPlanet account. You can customize your sets and hangouts with lots of super cool props and items! Then use your great movie sets to entice the most talented movie stars.
You can choose from an array of different themes, create and build awesome movie sets for TV shows and movies. You can create a set theme from High School Romances to drama, from super scary horror to wacky sci-fi.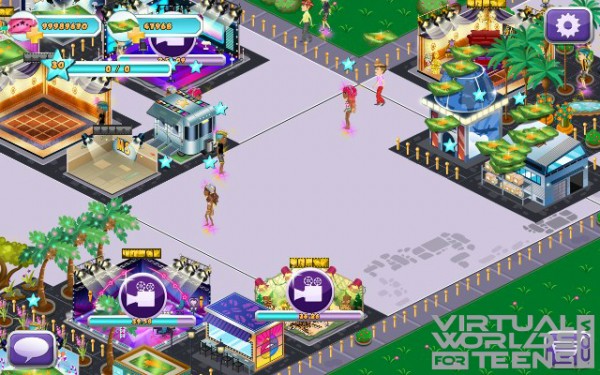 Everything is customizable and the main goal is to build your star studio into the most popular celebrity city around. One of my favorite options is to outfit your studios with celebrity areas and costume departments.  Basically, you are the boss and it is entirely up to you to attract the industries best and brightest to make Hollywood blockbusters in your personal studios. Show off your creations to your friends .
Remember the more popular your studio is, the higher your status will rise. The job will not be finished until you have the best studio on the globe ! As stated before Star Studio is completely free to play but it does give you the option to purchase some game features for real cash. You will need to ask your parents or guardians for permission before purchasing any in-game features.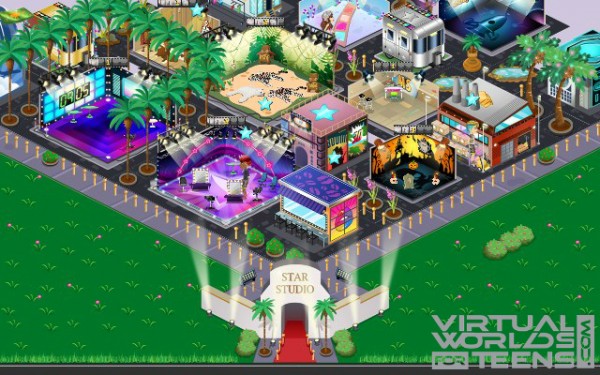 For more screenshots, click here.
The Star Studio app is available for Apple iOS devices and Android. You will need about 81M on your device to play and your Android system needs to be 2.3.3 and up. Star Studio will need access to several permissions on your device upon installing, such as Identity, Photo/ Media/ File information, Wi-Fi connectivity information, be able to recieve data from the internet, view network connections, prevent device from sleeping, and full network access.
If you are looking for an app for the whole family then I would highly recommend getting Star Studio. This app has everything needed to keep you busy for hours on end. Just be sure that you keep your phone charged, because you will want to play it until your device dies. It is rated G and believe me you may have to fight to get your device away from your friends and family once they get on this app.
Watch more videos on their YouTube channel: Star Studio on YouTube.
Star Studio is free to play.
NOTE: this game has been discontinued. Find similar games here: Simulations.
Sooo, did you think this game looks cool? If yes, Like!