Spore from Will Wright, who is popular for The Sims is supposed to be a big deal. The hype about it is immense because it took about six years to develop it. So has it proven its worth?
You will find that this game is fascinating because in the beginning you are just a single cell dwelling in the ocean. Your job is to make sure your cell grows to become a civilized being at first and then to a being who owns a spaceship to explore the galaxy.
Once you download the game and run it, you will find that it is simply beautiful. You are given the choice to be either a carnivore cell or an herbivore cell. You can use the arrow keys to explore the place. The sea is simply wonderful with so many different things to see. You won't get tired of it for sure.
If a predator eats your cell, the game will start again. You have to explore the sea to unlock body parts. Once you do, you can also have a girlfriend! Slowly, you will learn how to defend yourself from other cells.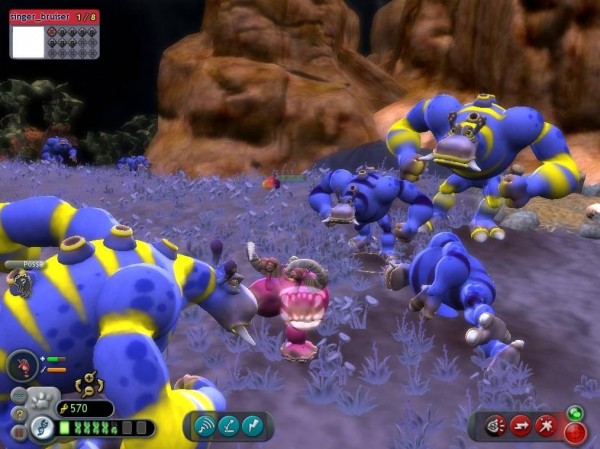 You will then have to leave the ocean and make it to the land. The land has numerous wonders as well as dangers. You will have many goals here such as eating all the time to survive, to look for hidden bones in order to give your body wings and other things, and to make new friends. When you finish tasks you will get some DNA and that will help you get stronger. The graphics are very delightful and you will love them.
You will then enter the next stage. You should create a tribe here. Then you will advance to make your own spaceship in which you will travel to the space to explore planets. You can make things throughout. You will also see surprises such as a UFO.
For more screenshots, click here.
After you finish, you can upload your planet or your creature. If you wish, you are allowed to take pictures and record videos too.
The game will keep you hooked for hours and the enjoyment that the game brings is tremendous. Spore is a game that you should savor and not rush through.
Watch more videos on their YouTube channel: Spore on YouTube.
Sooo, did you think this game looks cool? If yes, Like!