Smeet is taking the virtual world by storm with its new 3D chat! It's free and browser based, making it accessible for anyone – even if you're still stuck in your parents' house for the time-being! This massively multiplayer online game has one of the most amazing virtual communities ever.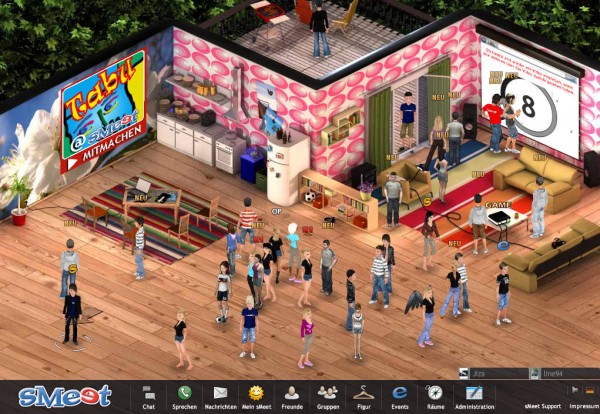 You can dress up your characters, furnish your house, hang out with people you know, and meet people from all over the world as well. There are plenty of amazing video clips, updated all of the time, to watch, and you can make just about anything happen here – it's fictional and imaginary, so there really are no rules!
You start by picking your character and turning him or her into your own unique version of yourself. With amazing selections of clothes, makeup and hair styles, you can look like a star or a hobo, and anything in between! And the same goes for your home: you can add any accents that suite your fancy, and there are some of the most amazing furnishings you'll ever see in a virtual world on Smeet.
Being the social-based game that it is, you will be able to meet and chat with fun and new people. There are also plenty of things to do with your newly found friends in Smeet. You can upload a video to one of the screens in a room and watch the video together. You can also visit live online events, solve puzzles or do quests side by side!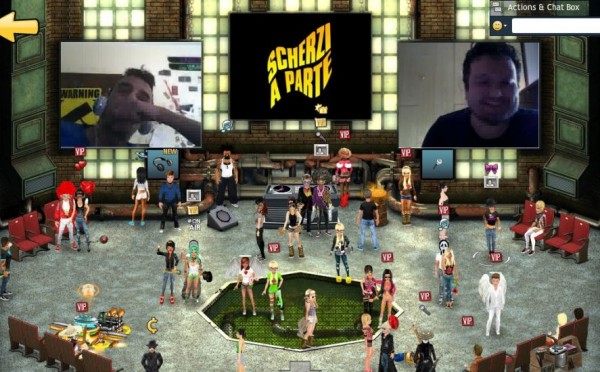 For more screenshots, click here.
No matter how you envision your life outside of high school, you can make it happen here! And if you need to kill some time, there are plenty of mini games to choose from. With amazing choices, a fantastic community of users, and beautiful graphics, it's hard to believe that this game is free! Play Smeet.
Watch more videos on their YouTube channel: Smeet on YouTube.
Smeet is free to play.
Play Smeet NowMore Games Like Smeet
Sooo, did you think this game looks cool? If yes, Like!