NOTE: this game has been discontinued. Find similar games here: Chat Worlds.
SmallWorlds is a free virtual world online game, where you can create a custom 3D avatar, own land, engage in PvP games, or train your cute pets. At the beginning of the game you are given 150 pieces of Gold free just to get your journey started. After that, it is up to you to earn more so you can buy cool stuff for your avatar and home.
General Gameplay
SmallWorlds is for anyone over the age of 13 and is free to play. In the game you can complete quests and missions to receive rewards in the form of game currency. However, if you are one of those players who want to have an appearance that is beautiful, handsome, or chic, then you will have to purchase the VIP membership. In other words, by joining the VIP Club through SmallWorlds you will enjoy the game through a premium experience. Once you buy the VIP membership you can unlock special features like avatar clothing, the Dance Studio, and you will have the ability to enter and use VIP spaces and items, respectively.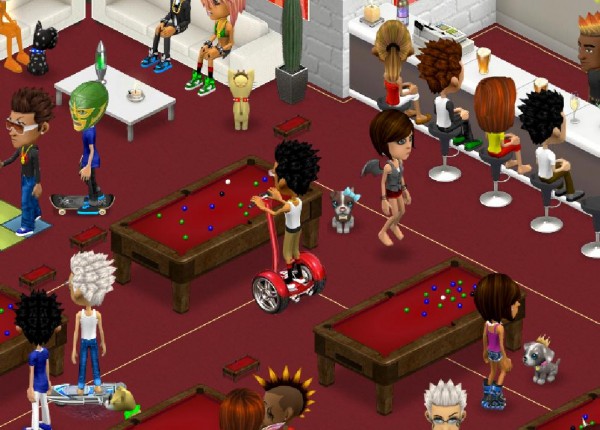 SmallWorlds is a browser-based game that does not require you to download any kind of software. The game combines casual games, web content and media into a 3D world that is accessible and compelling.
In the game you will have the opportunity to create and design your own room and world filled with cool items, or activities that you and your fiends can use together. You can share many fun experiences with your online acquaintances and friends, such as watching videos on YouTube, playing games, looking through picture galleries, listening to music from your favorite bands, and much more. SmallWorlds is great for bringing together many great things such as instant messaging, online games, digital media, and social networks to combine them into an exciting virtual world.
Game Features
Easier to Access than Download-Based Worlds
3D worlds that are download-based generally make use of a computer's graphics hardware acceleration capabilities, but do not offer accessibility. On the other hand, SmallWorlds runs right from your browser and does not need a very powerful computer to play. Since the game does not require a download it is very easy to access like any other site. SmallWorlds is made quite familiar and accessible by working with browser history buttons, instant accessibility, and URL addressability.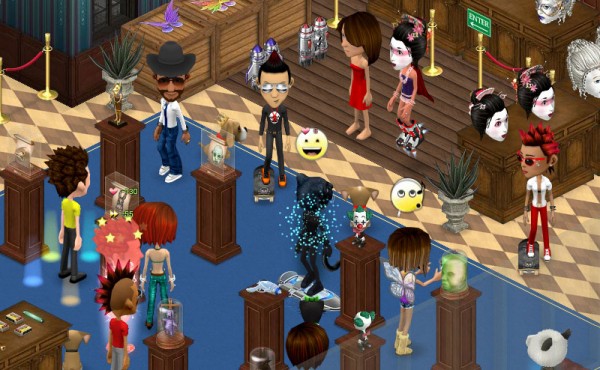 Offers a Better Visual Experience that Other Web-Based Virtual Worlds
Much the same as SmallWorlds, there are other web-based virtual worlds that run with the Flash player. However, SmallWorlds breaks new ground with its potent world rendering engine that delivers  "a best in class" 3D experience that beyond the capabilities of other virtual worlds that are web-based. In other worlds, SmallWorlds gives you high-definition widescreen and multi-camera angles where competitors leave you feeling pixilated and flat.
It's Simple to Use
SmallWorlds features an interface that is as appealing and easy to use as a Nintendo Wii or Apple iPhone. Additionally, the game features a world where you can emerge yourself in self-expression, entertainment, and communication. By leveraging the experience of the game's designers, the gameplay created SmallWorlds to be a fabulous virtual world that is easy to use and offers a great multiplayer experience.
Chatting and talking to friends is also easy to do, with the ability to talk to just one person privately or to chat to the whole area of people. With lots of places to hang out and meet people there will be lots for you to do.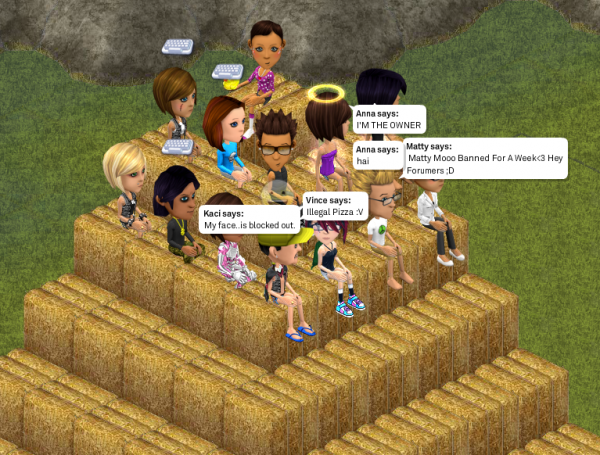 For more screenshots, click here.
There are Lots of Opportunities to Earn XP
The game gives you lots of ways to earn experience points. For example, you can play games, complete missions, or other activities such as watching TV. You can simply click on the mission icon to pull up a complete list of active missions. On the other hand, if games are your forte then there are tons of possibilities such as mini golf, pool, spacies, and much more.
Create your Own Pet
If you have not done so yet, you are able to choose one pet per avatar, and you can have up to five avatars on your account. Each time you select a different avatar, you can simply click on "Adopt a Pet" and begin creating a loyal companion that you can train, love, and nurture.
Watch more videos on their YouTube channel: SmallWorlds on YouTube.
SmallWorlds is free to play.
NOTE: this game has been discontinued. Find similar games here: Chat Worlds.
Sooo, did you think this game looks cool? If yes, Like!