NOTE: this game has been discontinued. Find similar games here: Multiplayer.
When you want a game that provides you with options, then SkySaga is the one you are after. You are provided with a personal world which you can create the landscape any way you want, craft gear, mine blocks, and even go on adventures. You can play in your own customized world, or adventure through an unlimited amount of different worlds, thanks to a random isle generation system that makes unique worlds every time.
It does not matter if you are wanting to venture out on your solo mission to conquer the lands, or if you want to team up with all of your friends and make it a group adventure, you can do either one in SkySaga.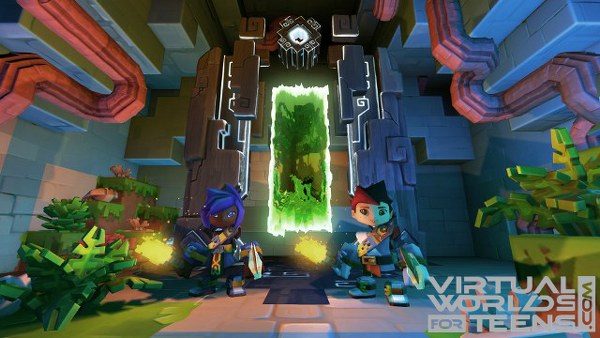 This sandbox style game allows you to explore various worlds, collect needed resources, develop equipment and construct buildings too. If you were to compare it to the popular Minecraft, you would be justified as it drew inspiration from the staple in the sandbox genre. Although, SkySaga provides a more pleasant and brighter style.
Every player is provided a world of their own, but are able to aces many other worlds using portals. Each world offers a brand new adventure and interacting with other people is simple during your adventures. A social hub world can be a good place for meeting up, and adventures can be conquered quicker when joining forces with others too!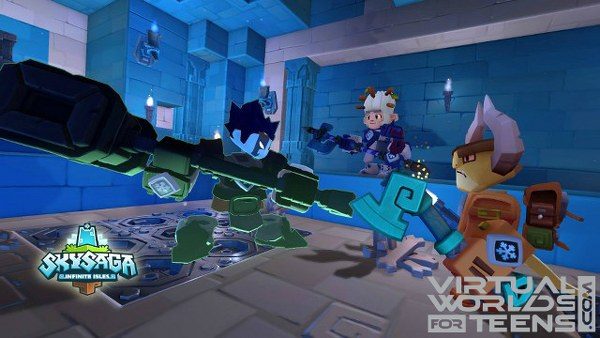 If you are wanting a change of pace, you can join in on the PvP action against others to see how you match up in the arena. This is a good way to see if your equipment is better than another person's, or take on that friend that boasts about their strength and show them who the boss is!
There are many other activities that you can do as well, including:
Daily Quests: You will have various quests each day to do, from Exploring, Settler, and Gladiator quests. This helps you earn rewards and gain ranks.
Battle of Wits: When you want to take on your friend or other people in the arena, you can show your combat and prowess.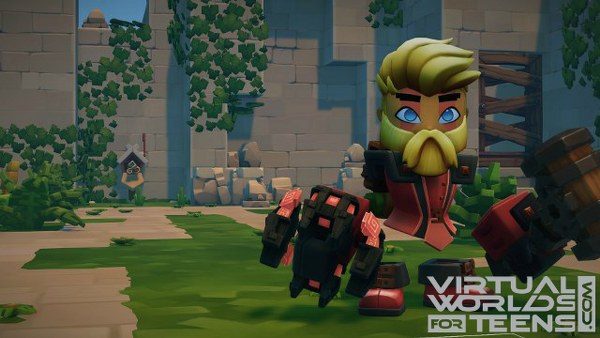 For more screenshots, click here.
Adventures: When you want to explore new worlds or go on fun journeys with friends, this is the mode you likely want!
Building, Crafting, and Sharing: You will be collecting resources along your adventures, this can be used when learning new recipes or crafting already learned recipes. There are thousands of items you will be able to create using resources and crafting skills.
Create and Customize: You are going to be able to customize your very own personal isle that allows you to invite friends to check out your newly created areas, giving you feedback, or seeing if they can conquer your challenges!
Watch more videos on their YouTube channel: SkySaga on YouTube.
SkySaga is free to play.
NOTE: this game has been discontinued. Find similar games here: Multiplayer.
Sooo, did you think this game looks cool? If yes, Like!