Whether you love to sing in the shower or in the car Singing Superstar is the game for you!
Have you ever caught yourself listening to the radio and just break out in singing to your favorite tune? Or have you ever gone to a local restaurant or club that features karaoke?
This game is an interactive game that is created and designed to get the party started and maybe keep it going throughout the night!
You can set this game up within minutes on your personal computer. It is easy to set up and you can either use your music from your personal collection or buy songs for our vast collection of artists, albums, and songs. The Singing Superstar game is set for up to six people to play at a time. This is a great way to entertain family and friends and have fun while doing it! You can sing with music videos and clips as well as with your favorite song.
Singing Superstar includes music from country all the way to rap and everything in-between. Do you have a Michael Jackson or a Dolly Parton in your midst? Let's find out!
With this game you can use your already owned collection of songs and make a playlist that everyone at the party will enjoy. Singing Superstar is compatible with MP3's, CD's, and DVD's. There is a built in converter to help you with the music and you and your friends will sound like a real rock star!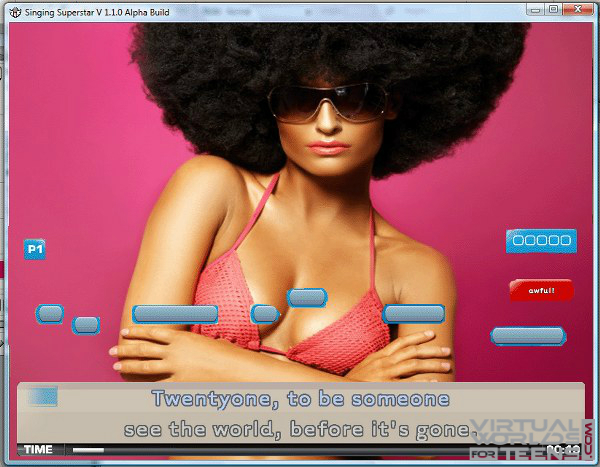 An important fact to remember is you do not have to worry if you do not have the music for your party, you can buy and download music from the Super Star game for as little as nine cents up to a dollar per song. (No worries, all legal downloading) We have several artists to choose from and millions just as many albums. This game does not allow illegal downloading of music.
Singing Superstar has great features such as sing-a-long song lists at affordable prices, videos, and a great way to get the party started, an analyzer that will show you what you need to work on, compatible with PC and Mac, and many more.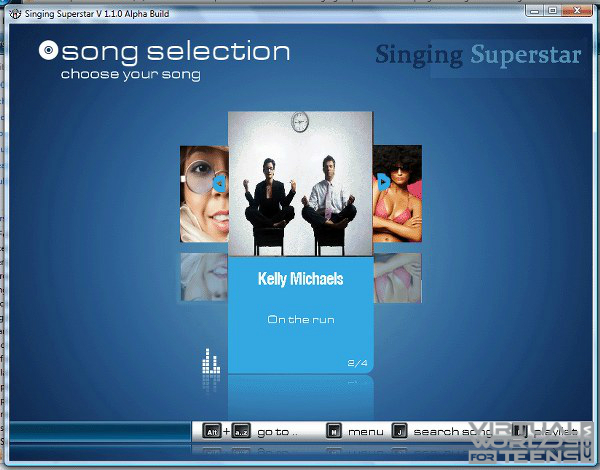 For more screenshots, click here.
You may ask, "What makes this karaoke game better than others?" You do not have to buy or rent expensive equipment, you can use your personal computer. This program will display the lyrics of the songs on the computer screen and it will analyze your singing techniques and let you know what areas need a little tweaking.
Karaoke seems to be taking the world by waves and people just like you are enjoying singing and dancing with their friends and family. Did you know that some places even have karaoke contests to see who the best singer/performer is?
Karaoke is good, clean fun for people of all ages and is a great way to get the party started.
Come join us today with Singing Superstar today and let's get this party started!
Sooo, did you think this game looks cool? If yes, Like!