Once known as 5Street, ShowUp is an exclusive 3D rhythm dancing game. What makes this game unique is that it offers you  a huge world which you can interact with and explore. You will learn that ShowUp is a social MMO mixed with a dancing MMO and it offers access to many activities that are not dance related.
Although it is no longer referred to as '5Street' in the United States, ShowUp is still called 'HighStreet5' in Asia. This beautiful 3D dancing MMO moves away from traditional games as it offers an unrelenting world where you can do what you wish. In this game you can dance wherever you wish, whether it is casual dance anywhere in the middle of the world, or dancing competitively in the lobby based games. Since there are no matches or competitions that are strictly defined, you can begin or end dancing halfway through a song if you wish. If practice is what you need, then you will find it best to go solo in one of the many dance halls around the world.
ShowUp features much variety as it allows you to dance in couples or solo, whichever you choose. You will find that the core gameplay is comparable to that of the other dancing MMOs, but this game offers you a lot more than simply dancing. More specifically, you will find that in the world of ShowUp you can explore, interact, or dance in the middle of the street if you want.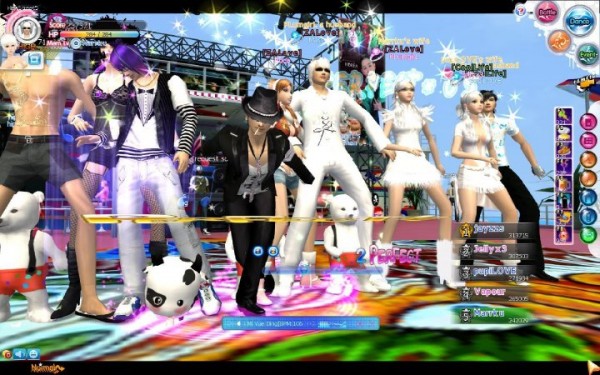 General Synopsis
You will love ShowUp as it is a free 3D online dancing game where you can socialize, dress up or dance to music with your friends. You can create your own unique character and explore your way about the virtual landscape with thousands of other users from all over the world.
Gameplay
To perform the dancing in ShowUp, you simply make use of both the spacebar and the directional arrows on your keyboard. Additionally, you can perform stunts or use special items while dancing by using the specific numerical key for the stunt or item. When it comes to dance music, you can dance to the hit songs being broadcast at the time, or you can special request music.  You can even dedicate the song to any dance hall you want.
You will find that ShowUp features three dance modes: Single (one person), Lovers (pairs of two people) and Group (contains from three to five players). For each dance you complete you will be given a score; obviously – the better your dancing is, the higher your score will be. Your score will then be given to you as currency which can be traded in for specific in-game items.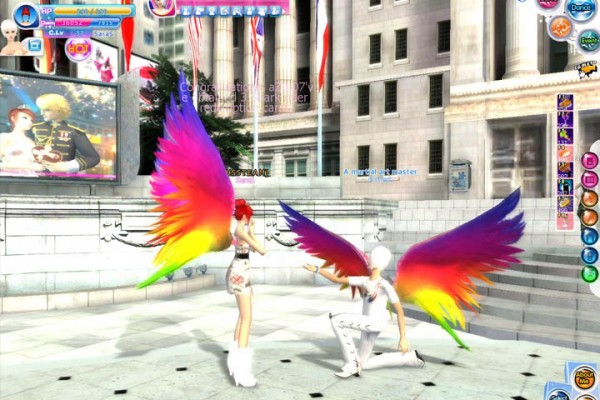 Key Features
Fashion
You can choose from a real-life contemporary wardrobe that consists of shirts, dresses, earrings, bracelets and many more items that you can use to make your avatar look goofy, cool, smart or sexy.
Dance
Dance with that certain someone, alone, or with a large group of your friends in one of the 30 dance halls around the world. You will find that each dance hall is designed using unique themes such as rooftop or urban street dancing.
Friends
Meet new people as you socialize all over ShowUp's virtual world. You will have a blast chatting with fellow dancers face-to-face via video chat wherever you would like; even in one of your video-chat dedicated dance halls! The game's Friend System makes it easy to track beautiful strangers and good friends.
For more screenshots, click here.
Music
Chill to popular songs in one of ShowUp's many Dance Halls! The game keeps up with the world's top music charts and player feedback to make sure the current hottest songs are included in the playlist.
Community Section
You will find the ShowUp community to be welcoming and helpful. In addition, the community remains active in helping to keep the game safe and fun for people of all ages. Since the Team at ShowUp is so committed to providing a great platform for the community, they dedicated the community section so you can track top players, dance guilds, and fan-made work.
Cash Points and the Digital Store
Cash Points are the in-game currency for ShowUp. You can use the Cash Points in the Digital Store to buy virtual items in the world. You can also buy Cash Points online using PayPal as a form of payment. You will find items like clothing and other accessories that you can use to improve your avatar's appearance.
Watch more videos on their YouTube channel: ShowUp on YouTube.
ShowUp is free to play.
Sooo, did you think this game looks cool? If yes, Like!