Are you ready to escape from the deadly yet beautiful realm of the Fairy King? Sao's Legend will allow you to upgrade your mounts, girlfriends, pets, gear and much more. You can test your skills against other players or challenge on of the instances that you come across. Based on the unique anime that is quite popular called Sword Art Online, this is a completely brand new MMORPG that is browser based that will offer you classic gameplay of a regular web based role playing game but with something a bit better and more interesting on its own.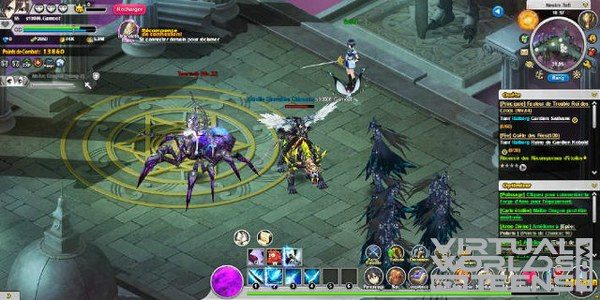 In Sao's Legend, you have offended the Fairy King and now he has you trapped in his deadly, yet quite beautiful realm during something called the Game of Death. You will have to do your absolute best to be able to survive the hordes of creatures that are ready to deliver to the Fairy King whether you are alive or dead. You will have to escape from fairytale hell in order to really survive.
First you will need to set your character up. There will be 4 classic classes that you can pick from which are knight, swordsman, ranger and priest. Similar to other massive multiplayer online games, you will not get to customize your character and the genders on the characters are fixed. But you are able to customize them some by picking their wings, NPC girlfriend, pet or navigation pixie, mount and skills. All of these aspects can actually be upgraded to make their effectiveness and contribution to the battle rating increase.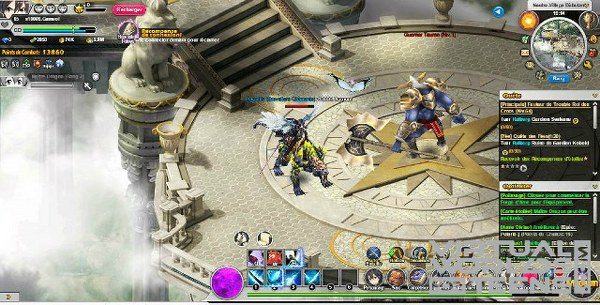 Your battle rating is a big part of this game as it is a big indicator of just how strong your character is and will be. For example, if you are trying to battle another player who has double your battle rating is basically going to be suicide. Although there are some exceptions but there are not many and they are very far from what you would expect. Besides being able to upgrade your girlfriend, skills, wings, pet and mount, you can boost your battle rating by polishing your gear items. What is even better than that is that you can add gemstone essences to your gear to activate the gems in your items. Every gear piece will have 3 gems that you can activate and whenever the gems are activated, you can see a huge battle rating boost. Be sure to upgrade your equipment and character whenever you can.
Not to mention that you can join a guild, which there are only 3. Sleeping Knights, Laughing Coffin or Knight of Blood, as long as you are in a guild, you can have access to a lot of features and events like the guild shop. You can buy what you want, but you will have to contribute to the guild whether it is through your gold or through items you collect. Even helping out with guild events will give you added bonuses.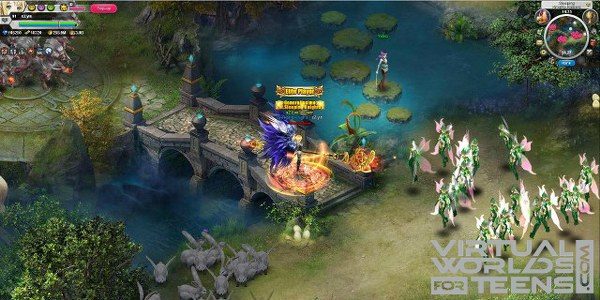 For more screenshots, click here.
Overall Sao's Legend is a great MMORPG that you will be able to play on your browser. It may not have a lot of epic coolness to it, but it is still great especially for those who don't have a lot of time to get into a MMO game.
Sao's Legend is free to play.
Sooo, did you think this game looks cool? If yes, Like!