Design, build, customize, and earn some cash in Sanalika. Make your character your own and purchase everything you need, run a café, and meet all types of people in this massive world. It is here for you to explore and enjoy, whatever you want to do. With various activities and a huge global audience, and tasks awaiting you every day, there is never time for boredom. Fall in love with this world as you make friends, run your own café, earn money, and do so much more than most other social games will allow. It will keep you entertained and keep you engaged for a long time to come.
At its core, this is about socialization. It is about connecting people from across the world, making friends, and chatting. Whether you speak English or Arabic or Russian, or any other language, you can find someone here. It is a global community, all coming together to have fun. This gives you the chance to meet all types from all across the globe. Simply sign in and start talking with others, finding people who share your interests or who are completely different from you. It is the social experience that you have always wanted.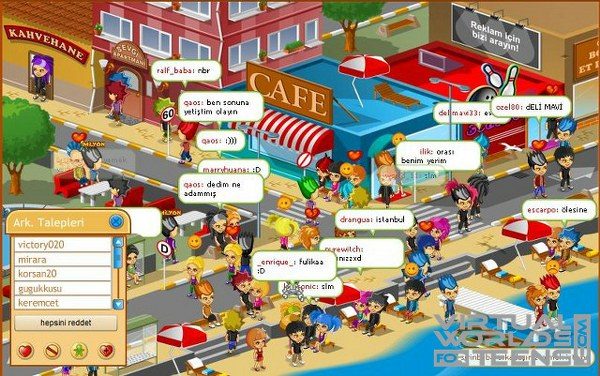 Before jumping into the world, you are going to design your own character. Now, a large part of this game is in design. Not only of your character, but your spaces, too. You have places to furnish and design, just like you can design your character. All of this gives you a creative outlet, perfect for when you do not want to chat or want to do something more with your time here.
Customizing your character is simple. Sanalika is like most other games in this area, giving you a few simple options when you first start out. Later on in the game, you can purchase more items to give yourself some options. Start expanding your wardrobe to include every type of style that you love.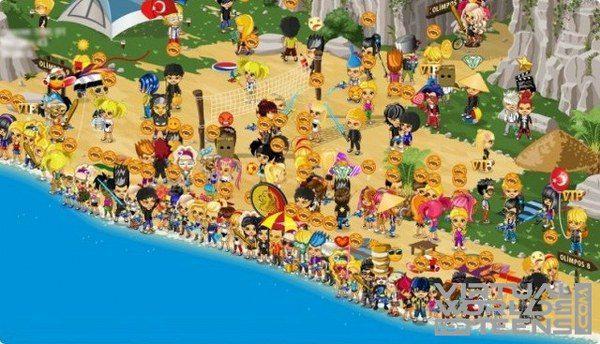 When it comes to furniture, you can choose the items that match you and that match your idea for the café. That is right, the café. Here, you are going to run a café that will be your source of income. This is how you are going to start earning a living in the game, which will allow you to buy all of the items that you want.
You do have to buy them, too. If you want items, you will have to purchase them with the income that you generate. Build up your finances so that you can afford it all.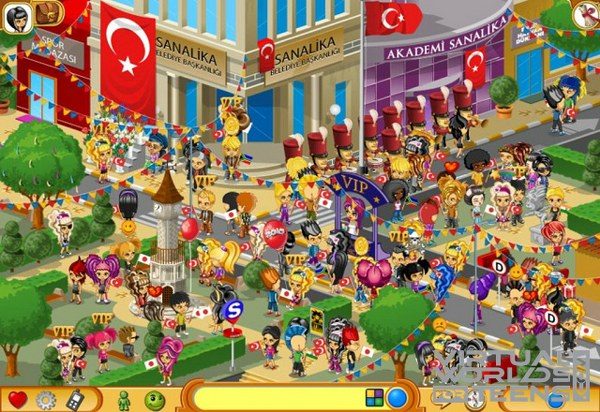 For more screenshots, click here.
Outside of chatting and designing, you can also take part in activities. These activities are great with friends and are easy to do. They give you a way to relax and connect with others, and they are incredibly entertaining.
All of this, every part of Sanalika, is what you want in a social game. This gives you social features, design, activities, and more. It is full of content, people, and opportunities for all.
The user interface and the overall design are wonderful. While it is not fantastic, it is a simple game with a straightforward design to it.
Watch more videos on their YouTube channel: Sanalika on YouTube.
Sanalika is free to play.
Sooo, did you think this game looks cool? If yes, Like!