NOTE: this game has been discontinued. Find similar games here: Fashion.
Fashion is everything, and while there are virtual worlds out there focused on this, nobody does it quite as well as ROI World.
Anyone who loves fashion will love this world, which takes dressing up to an entirely different level. Whether you want to experiment with clothes, makeup, or hairstyles, you can modify your avatar / model and dress her up any way that you want!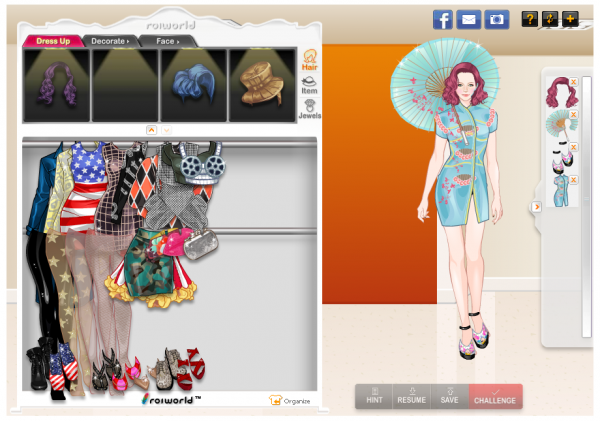 While the clothing options may not seem that huge compared to other virtual worlds at first, the site is constantly updating it, which means you'll likely have something new to work with every time you log on! There are plenty of free items, and a few that cost some money; all in all, for the shopping girl, ROI is a dream come true!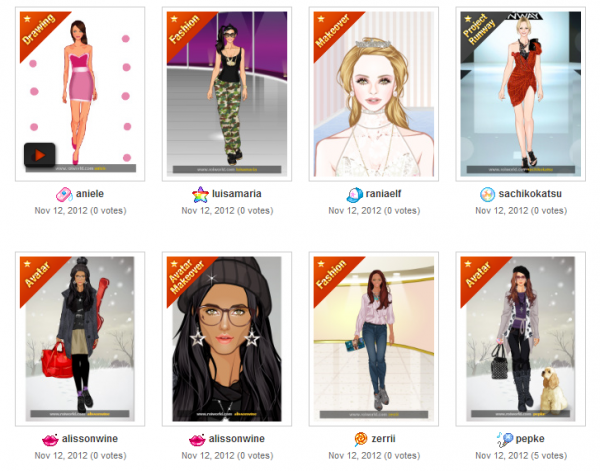 If for some reason you're perfectly happy with your model's current look, you can play mini-games until the wardrobe updates itself. You can create pictures and enter them in contests, with winners being chose by site users (including you), and play celebrity-inspired and dress-up games as well. And you can even design your own clothing!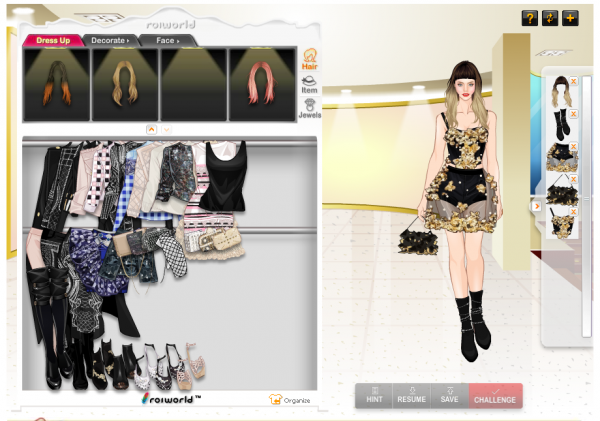 For more screenshots, click here.
With a wide range of carefully selected options, ROI World is fun and, all in all, a dream for any girl who loves clothes, accessories, and creating different looks!
ROI World is free to play.
NOTE: this game has been discontinued. Find similar games here: Fashion.
Sooo, did you think this game looks cool? If yes, Like!