One of the best social games out there, Rec Room has something for everyone. From chatting with friends to playing massive multiplayer games, it is everything you want a social game. With its VR compatibility, you can feel as if you are part of the action, too. Play paintball or disc golf, or one of the many other games, while talking with others. All while wearing your VR headset and using the motion tracking controllers. It is as if you are really there, really hanging out with these people and playing games. Wherever you and your friends are in the world, you can come together here and hang out.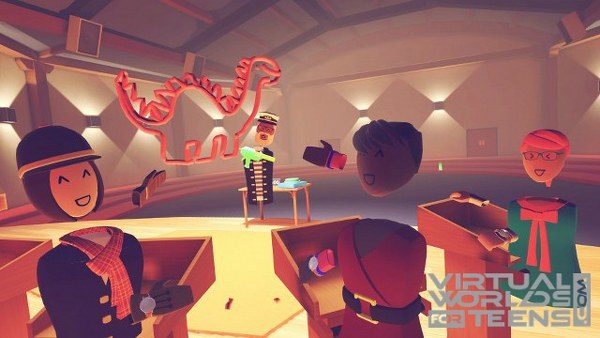 A multiplayer online game, Rec Room is all about getting together and hanging out. It is about having friends, finding new friends, and just talking with others in this little world. People from all around the world are here, all ready and willing to chat alongside you. Meet them and start building friendships, or simply chat with others while you play games. The social aspects of this game are rather simple, but that is part of what makes it great. You do not have a lot of overly complex features or designs; you just have you and other players talking. Since this is an active VR game, the chatting is with a microphone.
You can chat in the Lounge. The Lounge is an area of the game where you and other players can hang out and just talk. You do not have to play games or do anything, just talk. It is the perfect place to relax if you are too tired from games or do not feel like playing games.
When chatting, you can mute and report users. There are quite a few options to keep you safe, and sane, when chatting if other users are bringing down your gaming experience.
Outside of chatting, you have the games. As the name suggests, Rec Room is all about recreation and playing games. You have a lot to play, too. Paintball, disc golf, charades, quests and adventures, and more. There is a lot for you to do here with your friends, or with anyone willing to play with you. The amount of content is incredible.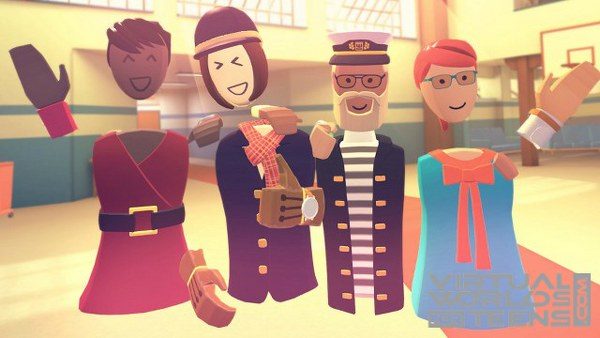 For more screenshots, click here.
What makes all of this even better is that it is free. While the Lounge does require a free membership, which means an account, everything in the game costs nothing. You are not spending a thing. Considering the quality and amount of content, that is unbelievable. You are getting a lot for the game. Being Early Access, it is not even finished with what it can add. It is still updating and adding more content often, to the already exciting game that you have here.
Anyone with a VR headset should have Rec Room. It is one of the best VR games out there, and certainly one of the best social games. It has it all – games and socialization and no cost to you. It is one of the games that you just have to play.
Watch more videos on their YouTube channel: Rec Room on YouTube.
Rec Room is free to play.
Sooo, did you think this game looks cool? If yes, Like!