NOTE: this game has been discontinued. Find similar games here: Social Worlds.
At times the craziest video game ideas turn out to be huge successes. The same logic must be true for the game called Real Life Plus. This game features a game studio that is a start-up company focused on creating two new Facebook apps that are very interesting – Fashion FaceOff and Style Studio.
Real Life Plus is a game where Project Runway meets Call of Duty, as it is all about guns and hot girls. On the other hand, if you are more into games for girls and women, it would be like Sorority Life meets Stardoll. The company coming out of secrecy today is a rare venture that has a goal of creating a game that appeals to both genders.
Style Studio is an app that is going to be available on social networks like Facebook or simply on the web. Style Studio is used to make original designs.
Once you have your designs created you will show them off in the Facebook game called Fashion FaceOff; here you will compete with other designers in a gladiator arena of sorts. If you are the loser you will find yourself eliminated using deadly weapons like a rocket launcher.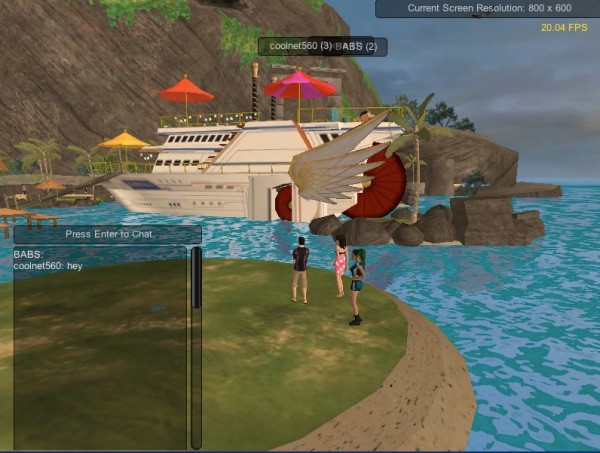 In Fashion FaceOff, would-be designers meet their destiny by way of what the users say, because in this game the users are the jury, the judge, and the executioners. If you have talent you will move through the ranks and be able to buy weapons like the flamethrower to demolish designs that are unworthy.
Although Fashion FaceOff may sound a bit unusual and crazy, you will find that Style Studio is much more conventional. In Style Studio you will use simple tools to create outfits, 3D fabrics, and clothing. In addition, you can snap Polaroid-type photos and add them to your very own portfolio. You can then enter your designs into the Fashion FaceOff. If you come across a design that you dislike, you can literally destroy it using a flamethrower. If your own clothing design gets 'flamed' 50 times, you will earn yourself an Asbestos Underwear achievement badge.
Create
Using Style Studio you can design creative outfits to wear in the next virtual entertainment portal, called Mermaid Cove. Additionally, you can have your designs rated in the couture game – Fashion FaceOff. With Fashion FaceOff you have the opportunity to face the ever-dreaded flamethrower or earn a great reputation for producing hip designs.
In the next few months you could rise to be the next great designer by creating, purchasing and selling clothing. You will have a blast dressing your companion to show your designs in Fashion FaceOff. Furthermore you can earn Plus Points that you can use to buy new creation tools and other types of goodies. The great thing is that whatever you create using Style Studio  can be worn in Mermaid Cove!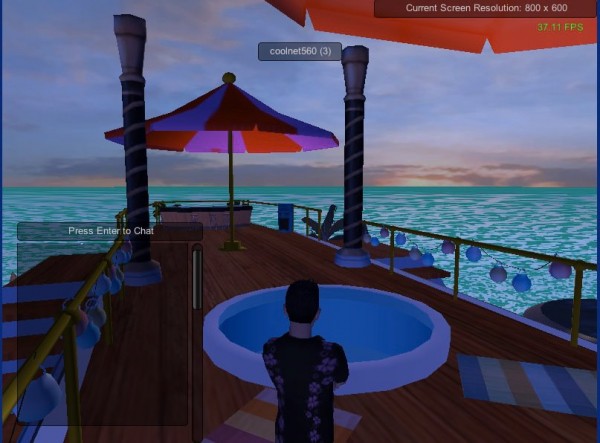 Earn
With Fashion FaceOff you are the judge, jury and executioner.  This means you get to determine the fate of those who dream to be designers from all over the world. With Real Life Plus' Fashion FaceOff you will be involved in a couture war.
With Fashion FaceOff it is up to you if you want to help the designer become the next big fashion star or banish them into the hall of shame. Here you will love rating designs from other users in the community, as you earn points that are spendable at Style Studio, or the other upcoming app from Real Life Plus.
Explore
You will have fun playing with your friends on Real Life Plus' first 3D multiplayer entertainment space called Mermaid Cove. With RL+'s first virtual destination that is entirely 3D you can discover caves, waterfalls or hidden treasure, explore secret passageways, or simply strut your stuff as you show off your latest fashion creations. Additionally, use this as a fun place to meet friends for sipping on tropical drinks, dancing by the fire pit, relaxing on the beach listening to nature, or use the cabana to play games or stream videos, along with many more fun activities.
Most important, make sure you try out all the latest developments and features so you can give them your feedback as soon as possible. Just remember that Real Life Plus is reality because it is created by you!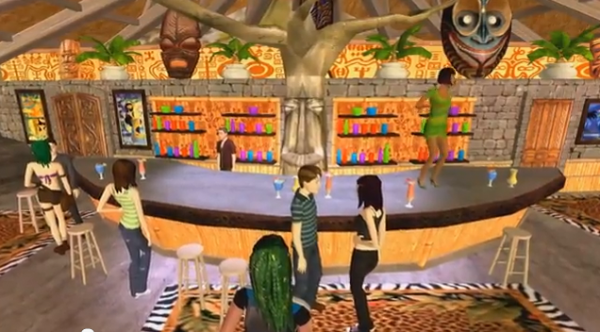 For more screenshots, click here.
Features
Dress-up models
Create your own 3D virtual fabrics and clothing designs
Create and save entire outfits
Pose and snap pictures so you can show off to your friends
Post your latest designs on Facebook
Refer a friend and you'll both earn points
Earn Plus Points or purchase Real Bux to buy more design items
Earn points and badges while you rate clothing outfits
Unlock goodies such as toys and much more
Meet other real people from all over the world
Features fun storylines that are interactive
Content that is constantly updated
Lots of multiplayer activities such as games, quests and contests
Rating stats in real-time
Sooo, did you think this game looks cool? If yes, Like!