Poptropica offers an exciting adventure that will take you through many different themes, experiences, and games. You have a large community coming together to play these games, to explore, and to have fun.
It is safe for all ages so the audience is big. When you come in, you can create your own character and you can start to find the different islands. Play the games and try out the different themes once you are playing. There is always something for you to do in this wonderful and hugely popular game. With the simplicity of the controls, anyone can get started right away.
Starting Poptropica is easy. You are creating your very own character with a unique name and look. Play with the designs available until you have him or her looking perfect. Choose everything to make it suit you and your style. With the available items, this is an easy task. Just make sure that you actually like the way that your character looks because this is not something that you can change. When you finish up, throw your character into this world and start exploring. Everything is awaiting you, you just have to get out there to start exploring and having fun.
What you are going to notice right away is that Poptropica is full of islands. These are themed islands, all with their own look and design. This is immediate the moment you start. Each island is separated from the others in theme, look, and options.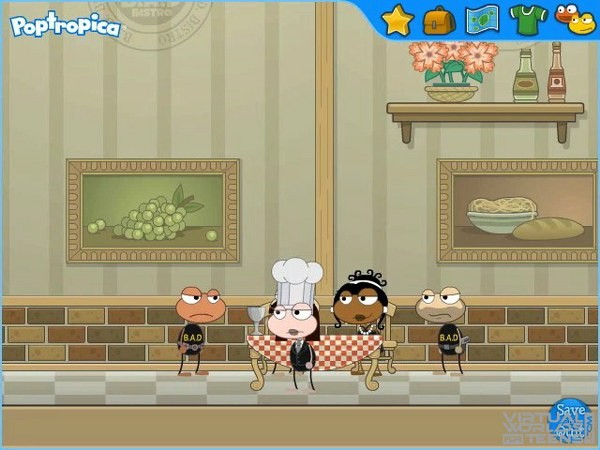 Choose the one that appeals to you best and then start playing games. The quests in each are not connected to the other islands so there is no reason to worry about order. Choose the ones you like the most, whether that is because of look or theme, and then go in whatever order that you prefer.
Once inside the islands, play a variety of games and do whatever you can do. There is a lot for each island so you have hours upon hours of excitement in front of you. You can even play some simple games with other players. If you find yourself bored of the first player adventure or if you would like to try something new, these competitive games will keep your attention. You can go against others to see whose skills are better. Success is determined by your reflexes and ability to manage the simple tasks of the games. While they are rather basic and straightforward, they still have plenty of challenges.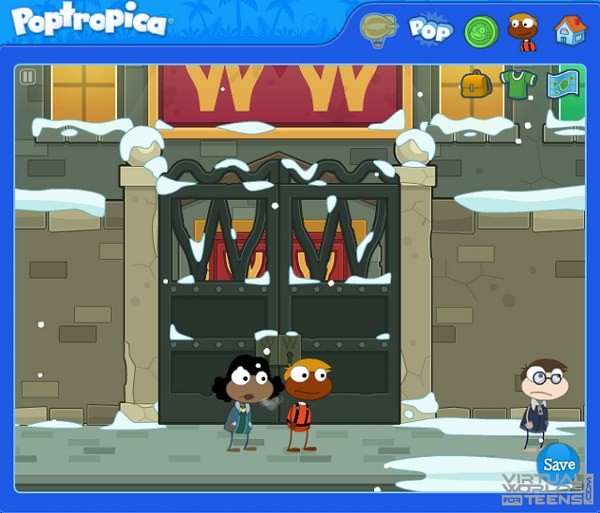 For more screenshots, click here.
Playing Poptropica is easy. The controls and layout of the game are easy enough for anyone. Any player can jump in and get an idea of how it works. Walking, playing games, and exploring the islands will come to you without any struggling or confusion.
Thanks to this intuitive design, you can start your adventure without anything holding you back. Start playing with other players, go on your one player adventure, explore the islands, and see what is waiting for you in this massive game. Learn why millions of people come here all of the time.
Watch more videos on their YouTube channel: Poptropica on YouTube.
Poptropica is free to play.
Sooo, did you think this game looks cool? If yes, Like!