Becoming a megastar is everyone's dream. You want to learn how to sing and how to play instruments well, and you want to move your way up in the world as you gain fame and fortune. You want to become the next big thing, attracting global attention as one of the best singers in the world.
In Pop Rocks World, you can do all of this and more. This social game gives you the chance to live life as a fantastic and much loved singer. See familiar, famous faces, challenge others, and live a life of luxury, fantasy, and wonder in this large and exciting game.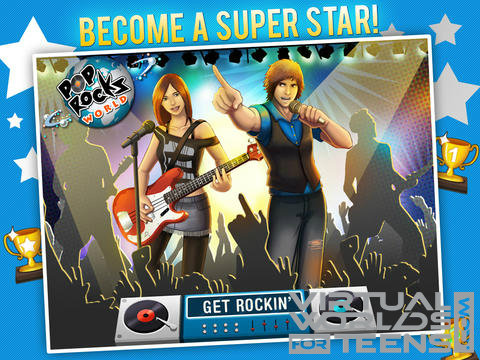 What makes Pop Rocks World truly astounding is the fact that your progress is an accurate simulation. It is not like many other games, where the progress is strange and entirely based on the developers' imagination. Here, you have something that gives you a taste of what it is like to be a star. While, at some points, you have tasks and choices that are not in any way realistic, it still gives you the chance to grow in the same way that any actual singer would. It is this bit of realism that adds a lot more excitement and intrigue to the game.
You have the chance to do a lot as you grow, too. You can hire producers and do what you need to do to develop your fame and talent, of course, along with challenging celebrities and having a lot of fun. When you see a famous celebrity on the street, challenge them.
You can do a lot here, a lot more than most similar games allow. Go from playing in parks to stadiums, and enjoy your rapid growth in fame. There is always something new for you to do as you grow and continue to build yourself up as a singer.
When you become famous and have a lot of fans, you can even improve yourself. Buy new stuff and look good for your adoring fans, and look however you want to look. There is a lot available to you here to add some extra excitement and fun to the game in an easy and entertaining way.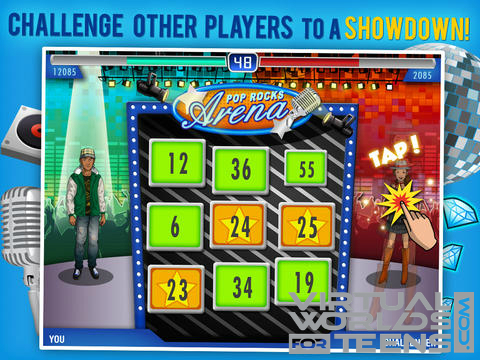 For more screenshots, click here.
Make sure that you take advantage of all of the features that come with fame, too, so that you are always at your best. You want to show yourself off to other players and you want to make sure that you grab the world's attention with just one look.
Looking good in front of other players is important in Pop Rocks World. This is a social game, after all, so you are going to have to keep them in mind. Do more than impress them, though; make sure that they are intimidated. Challenge them and gain more for yourself by taking them down. As you earn more money and fans, you can do more and you can grow more. If someone is standing in your way, make sure that they fall hard and fast.
Watch more videos on their YouTube channel: Pop Rocks World on YouTube.
Pop Rocks World is free to play.
Sooo, did you think this game looks cool? If yes, Like!