Poi is a unique Mario 64 styled platform game that was made for modern machines. It takes its looks from the early 3D console gaming systems and makes it home there. It doesn't do a lot for updating the game style, but that is the actual point of it. Poi is a tribute to the past while using technology of today, and the unique AAA styled title looks great still and plays just like you remember it does. You run, jump, find goodies and play a lot of mini games and make sure to grab all the medals you can find by exploring every single part of Poi's world.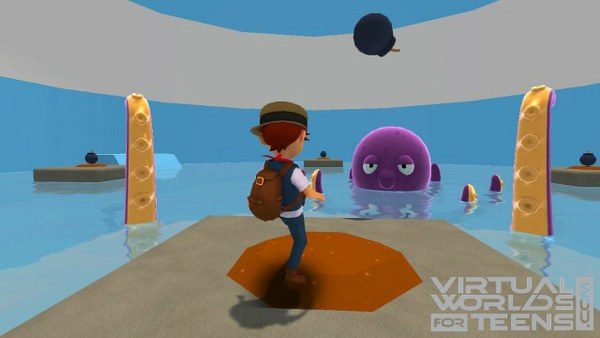 The cool thing about Poi is that once you have actually beaten the game, and you look back, you will notice it was one really big adventure that was in a really small space. The starting area is really small and there are only 4 major worlds that you can explore and some tiny snow levels that you can explore as well not to mention the mammoth challenge area near the end of the world. The levels are really packed with a lot of goals so the adventure feels much bigger than it would be if you just so happened to run from one side of the world to the other. Every run will start with the main objective that is literally spelled out, but it is quite easy to become sidetracked and complete something else while you are exploring. If you collect 100 coins and you find the medal vendor, you can purchase items. You can even play hide and seek with other players or you can just get distracted from tall structures that want your immediate attention. The designs of the levels really pull you around and will reward you for your diversion. The environments aren't new, which take place in the western areas near a windmill by the sea, on the side of a volcano, near the waste space, and in a cave.
There is a lot to do in Poi. Your main base is a sky ship that is quite small and the atmosphere is empty, the more medals you earn, the fuller it will become. More people mean that there will be more challenges and more mini games. One of the challenges is designed to have a theme like the giant rotating logs that have spikes or you have to jump along a bunch of high wires that are super bouncy, while another is a maze within the desert sandstorm or you have to fly through a course using only a parachute. There are a lot of unique and hidden golden gears to collect and plenty of fossils to dig up. Your explorer log will hold all the information about what you have earned, what you discovered and that makes it easier to focus on your next step which is to earn 100 medals.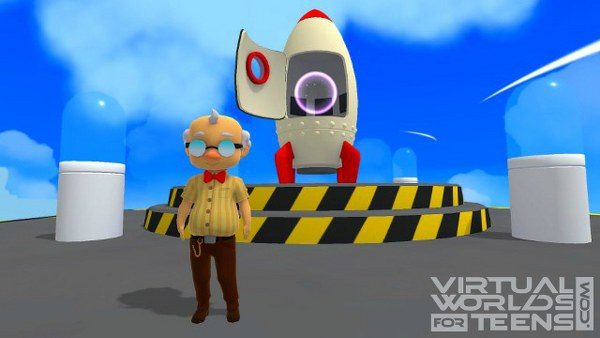 For more screenshots, click here.
Poi is a great thing for a 3D platformer. It has plenty of challenges, plenty of mini games which help to liven the adventure up, and the tight level design makes sure that there are plenty of objectives in a space that is smaller than normal.
Watch more videos on their YouTube channel: Poi on YouTube.
Sooo, did you think this game looks cool? If yes, Like!