Pocketz is a game that is not lacking in activities. While its major focus is on farming and creating your character, boosting your style and decorating your home, it gives you the chance to do so much more. It does not stop with just one activity, making it one of the best games to pick up and play whenever you are feeling bored, whenever you need something exciting to do, and whenever you want to be creative or have some fun.
This game never fails to keep you enjoying yourself, no matter what you are doing. Build a farm, play classic games, fish, explore, and take advantage of everything available here.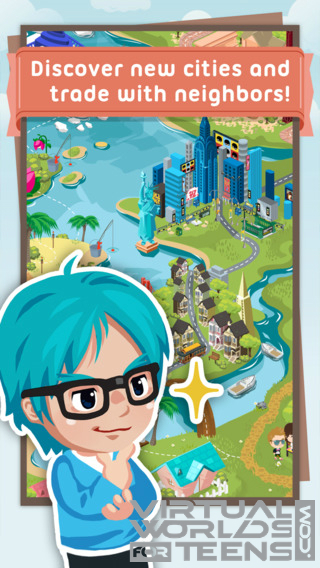 Your farm is going to take the majority of your attention. This is the main part of Pocketz, after all, so there is a lot to do with it. You are going to want to start and grow your farm, fill orders, and trade with your neighbors to get some much needed items. It is like most other type of farming games, just mobile and with many more options. It is a full game, giving you experiences that you normally have to switch games to have. Getting everything you want in one spot is going to keep you addicted for certain.
One feature of Pocketz that you are going to love is the customization part of it. This applies to both your avatar and your home. Clothe and design your own PocketPal and then walk around the world with it.
Continue to collect clothes so that you are never bored with your design. You can also furnish both your home and your farm so that they match your style and remain interesting. There are plenty of ways to sneak a bit of your style and yourself into this game, and taking advantage of these will make it incredibly exciting.
You are not just sticking around your Pocketz home. Unlike many other games, you get to travel! Go to places like San Francisco and Paris, make friends, and, best of all, shop. Seeing the world and experiencing these cities is easy here, and you can do it over and over again.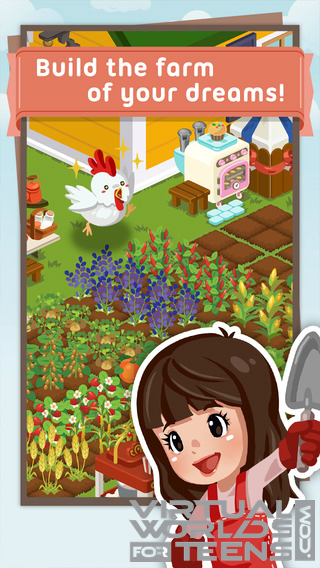 For more screenshots, click here.
This game gives you the opportunity to go on a journey across the globe, doing everything that you would want to do in these major cities. It is the experience that you want in real life, just in a virtual form that you can take with you anywhere.
There are other games available in Pocketz. You can fish and play some classics, such as Connect Four and a Scrabble type game. The classics are going to be rather straightforward, but the fishing is actually like other fishing games. You can catch them, put them in your aquarium, feed them, breed them, and watch them evolve. This game gives you multiple types of experiences in one single game, ensuring that you will not have to go anywhere else when you want to have some fun. With a lot of room to grow and continue playing, too, you can enjoy all of this for a long time.
Pocketz is free to play.
Sooo, did you think this game looks cool? If yes, Like!