It is time for you to enter into a brand new type of world that will have you busy for hours on end. Pixel Worlds is a unique multiplatform, Massive multiplayer online social sandbox game that will have you creating your own worlds and making friends at every turn in this great active community.
Since this game is multiplatform, you can play on the same account from any platform at all that means if you normally play on your PC, but your forgot your laptop and only have your iPhone you can play on that too. It works on PC, Android, iOS, and Mac. That makes it much simpler than having to make and keep multiple accounts to play anytime that you want.
When it comes to being inside of Pixel Worlds, you will notice right off that community is key. Because it is multiplayer, it has a huge role here and it is because it is multiplayer that you will have the most fun. You will be able to travel to different worlds that have been created by other people or you can build yourself an online playground for other people to visit and try out. You can tell that the developers really put a whole lot of effort into building this strong community that have leaderboards that feature the best worlds, YouTube content and dedicated Twitch streams as well as being an easy to use friend management system. Every social aspect has been really well thought out and besides that rare occasional person who is begging for you to give them items or those times people punch you into a lava pool, it is actually a really decent place for people to hang out if you feel that this game is your type of thing.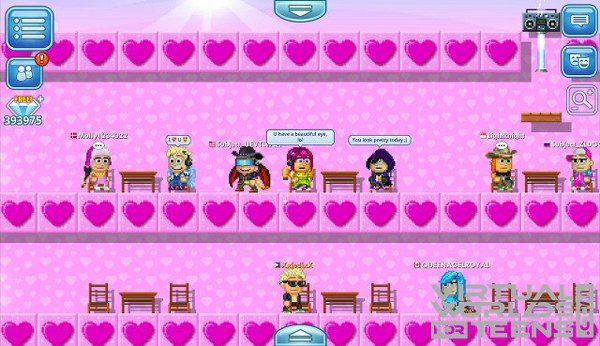 Now that you are playing, what should you do? The gameplay is unique itself. If you have ever played Growtopia, then you will know what you are getting yourself into. You are basically going to be terraforming your own world with punching blocks that will sometimes give gems, which is the premium currency that you often have to purchase as well as giving out seeds. You can build your home base by planting the seeds in unique combinations and growing them to get brand new options. Of you can by special items that you could grow with your gems. Your tutorial will tell you how you can punch things before it leaves you to do your own thing in the world. Many people are comfortable with survival sandbox games will settle in with no problem, but the lack of a real tutorial can leave you a bit lost.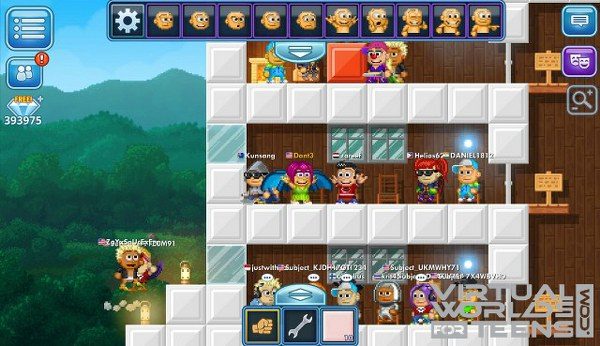 For more screenshots, click here.
The pixel art in the game looks great, and the gameplay is interesting and refreshing. If you are willing to invest plenty of time into the game, then you will be able to build your own home on the internet, but there are a lot of options for doing that but it is the multiplatform community and gameplay that really makes it worthwhile. Pixel Worlds does what you would expect it to do and much more. It will attract you and has a great audience, so you won't be wandering around all by yourself in deserted worlds.
Watch more videos on their YouTube channel: Pixel Worlds on YouTube.
Pixel Worlds is free to play.
Sooo, did you think this game looks cool? If yes, Like!