NOTE: this game has been discontinued. Find similar games here: Multiplayer.
If you love the Pirates of the Caribbean movie you will love the Pirates of the Caribbean Game Online.
This game is created for you to be able to play and enjoy with family and friends. It is compatible with Mac and PC platforms. This game is a great way to play with friends and family from all over the world. Or you can meet and make new friends as well as create guilds and alliances with many others.
This is an awesome game that you can virtually meet the characters of the game while completing your missions. You can fight alongside Capt. Jack Sparrow and battle against Captain Barbossa for the possession of the great Black Pearl.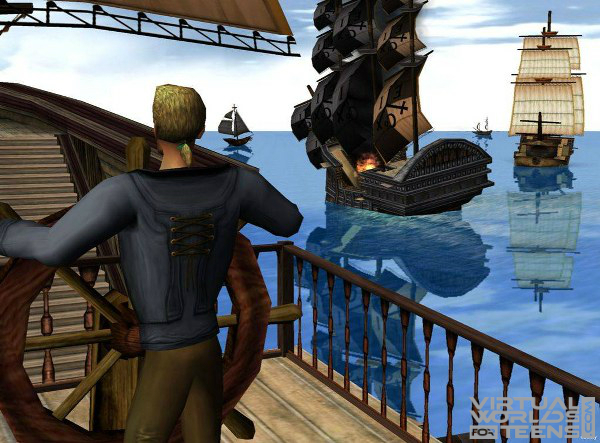 You can forge alliances with other pirates and soldiers while discovering the meaning of the myths and secrets of Davy Jones Locker. You will enjoy adventures and missions along the way meeting up with Will Turner and Elizabeth Swan while trying to rescue Wills dad from Davy Jones.
Once you create your profile you create your very own unique pirate character. What would a pirate be without his/her own ship? The next step is to create the ultimate pirate ship. Now you can pick and choose your crew. Make sure you pick your crew carefully, you will want loyal followers. You do not want to wander into a trap because the crew would rather have the treasure instead of working with and for you.
Now it is time to embark on your journey through the Caribbean through jungles, at sea, and through caves that were once (or may still be) active volcanoes.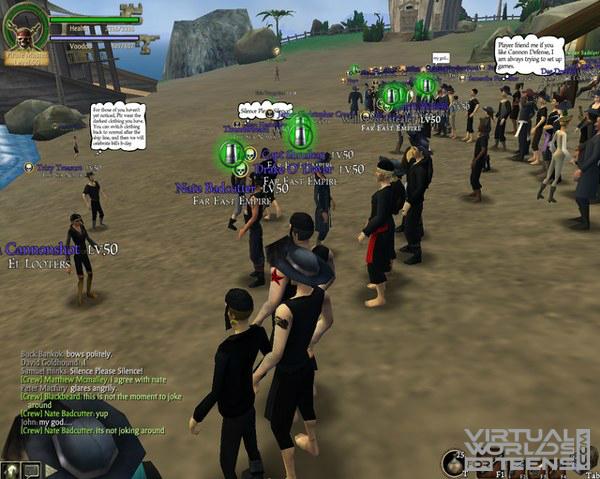 You will be able to fight against monsters that you have never encountered before. Throughout the game you will encounter battles with Captain Barbossa and Davy Jones and many other bad guys along the way. There are mini-games for you to play and explore for weapons and treasures that will help you along your journey.
You will earn money so you can buy items for you or your ship in order to protect you and your crew from harm or voodoo curses. The secret to a good strategy against your enemies is to create a guild of friends and family as well as new friends that you have met while playing. This way you can split the duties amongst them to help you win the battle; by doing so you will be able to get through the tougher levels of the game.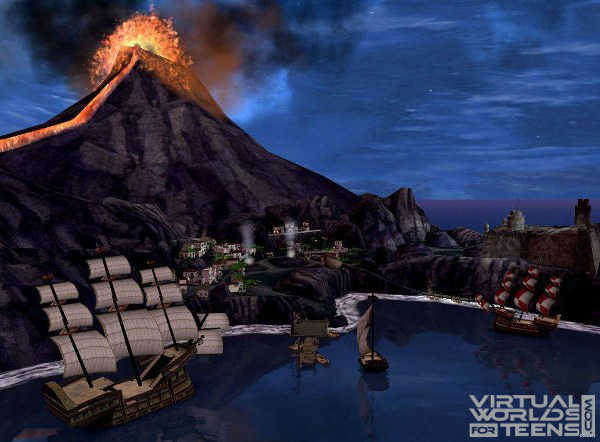 For more screenshots, click here.
Other ways to help earn money is to play the mini-games that will allow you to have a farm and plow a garden. Some of these mini-games will teach you a skill that may very well save your life during your journey across the sea or on land.
Are you ready to set sail on an adventure of a lifetime? You can gain fame and fortune by working and fighting alongside Capt. Jack, Will, and Elizabeth while having the time of your life!
Pirates of the Caribbean Online is free to play.
More Games Like Pirates of the Caribbean Online
NOTE: this game has been discontinued. Find similar games here: Multiplayer.
Sooo, did you think this game looks cool? If yes, Like!