Pirate 101, a game for the person who loves a cartoony feel along with wars between many nations! Best of all it is F-R-E-E to play.
The pirates have decided that it is their turn once the war is over. There is a mutiny about.
You will be able to engage in battle from the great blue skies or from the ground. The pirates are wanting to plunder and trade, so BEWARE.
Pirate 101 a game for all ages. You will be able to complete quests in order to level up or win prizes and rewards as well as experience.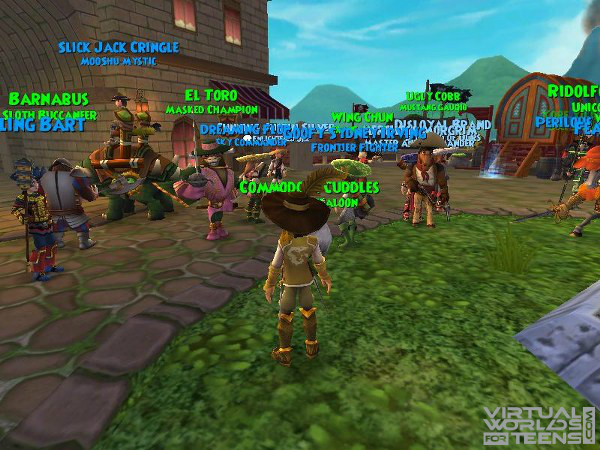 You will need to create your character (pirate)and let the fun and excitement begin. This game has different game worlds for you to enjoy such as tropical treasure islands, wild west deserts, and cherry blossom fields.
Pirate 101 has some awesome features such as you will be able to design and create your very own pirate character. Not only will you create a pirate you will create and design your ship that you will be taking on your many exciting adventures.
You are not alone, you will have many companions that are easily trained and can help you kick some tail during your battles rather you are on land or at sea.
While you are on your quests you can find and collect treasures.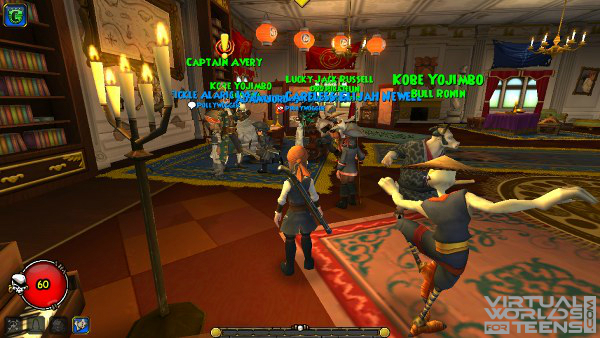 Once you have your character created and your ship designed and ready for battle and guys/girls trained and ready to go to battle it is now time for the adventures to begin.
You will be able to play mini-games that will help you to collect items for your ship or for your pirate. There are many challenges for a pirate. Here are some of the challenges your pirate will face; Rat Attack, Pirate's Pub, Powder keg, Rogue's Range, Windjammer, and Coin Drop.
Let's get this party started going across the islands. You will be able to enjoy your adventure as a Privateer, Musketeer, Swashbuckler, Witchdoctor, or a Buccaneer.
As you go on your adventures and complete your quests you will be able to upgrades and customize your ship with some pretty cool items and with personal flags.
For more screenshots, click here.
You will not sail the seas without some rocky moments. You will encounter a battle between ships and swashbuckle on land and find treasures along the way.
You will encounter ships that are flying in the skies or sailing by sea. You will travel the Spiral and experience what it would be like to travel the seas and engage in combat over treasures of the unknown.
You will experience trade and commerce as well as complete quests that will include areas such as Monquista, Valencia, Marleybone, and Polaris colonies. These colonies created the first trade routes and they became very wealthy and powerful. There is one realm that has not forged any claim on an empire Grizzleheim. They was to stay neutral so they can trade with anyone they pleased.
It is time to board your ship and start your adventure around the world.. Are you ready?
Watch more videos on their YouTube channel: Pirate 101 on YouTube.
Pirate 101 is free to play.
Sooo, did you think this game looks cool? If yes, Like!