NOTE: this game has been discontinued. Find similar games here: Chat Worlds.
Petra's Planet offers an educational game with exploration and socialization. It encourages you to get out there, help, learn, and meet new people, and all in a safe and inviting environment. This game gives everyone, regardless of their age, the chance to have fun and explore their curious side a bit.
You are going to see elephants and you are going to customize, and you are going to see lands that you have never been to before. It keeps you wanting to explore and move forward. With how easy getting started is, you can begin your path right away and start having fun in no time at all.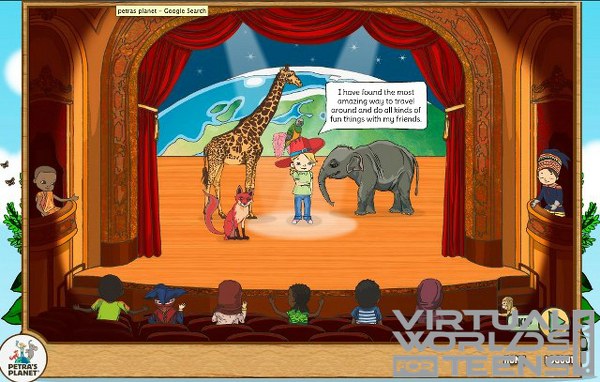 When you are playing Petra's Planet, you are going to have the chance to explore lands that you have never visited before, such as Sri Lanka. All locations in this game are based on real world locations and are going to have things for you to do that are related to the location. As you explore and visit these different areas, you have the chance to learn and to sate your curiosity. There is almost no end to the possibilities in front of you. Continue digging deeper into this game to see the many animals and environments that exist in the real world without having to leave your home.
With so much to do and so many places to go, education is a given. Petras Planet is going to educate you quite a bit as you go on your journey. Whether you are helping elephants or looking around, you are going to learn something. This educational game offers a lot of opportunities for you to expand your mind in a fun, inviting manner.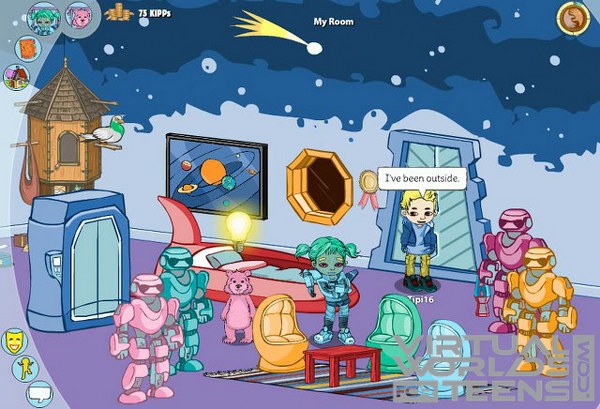 You can enjoy the educational experience without it feeling boring or as if there is no fun. This makes it a lot easier for you to learn and continue playing the game.
As you play Petra's Planet, you are going to earn KIPPs. This is the currency for the game, giving you access to the many items available in the Adventure Shop. You can buy customization items and whatever else interests you, and you can start making use of everything right away. With how easy it is to earn the currency in this game, and how fair the rewards are for everything that you do, you should have no trouble saving up. You will be able to purchase whatever you want from the shop quickly and continue to make these purchases without difficulty.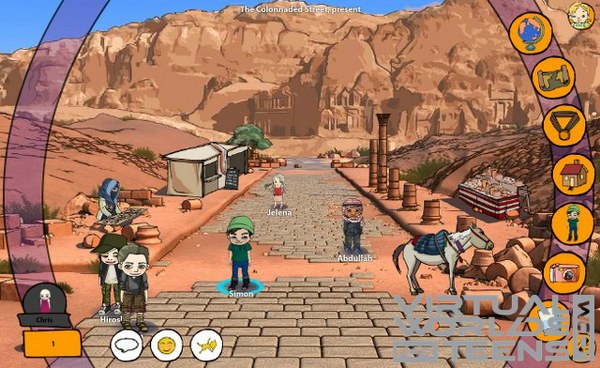 For more screenshots, click here.
Petra's Planet is not all about you. This game has a large community of players who, too, are going on an adventure. They are playing alongside friends, they are learning, and they are exploring their own curiosity, just like you. The community is a main part of the game, giving you the chance to meet new people and make friends.
Talk with them, see what they like about the game, and play alongside them. Meeting players is incredibly easy and safe here so you can do this as often as you want.
Watch more videos on their YouTube channel: Petra's Planet on YouTube.
Petra's Planet is free to play.
NOTE: this game has been discontinued. Find similar games here: Chat Worlds.
Sooo, did you think this game looks cool? If yes, Like!