NOTE: this game has been discontinued. Find similar games here: Pet Worlds.
Who doesn't love a beautiful pet? If you want your pet to be dolled up in makeup, Pet Spa and Salon is the game for you. Bring your pet into the up and coming Pet Spa and Salon and help give your animal a bath prior to its make up session.
Regardless if the pet you bring to the salon is a cat, dog, or tiger, you will not only be able to assist with the bathing of your animal, but also with the hair care.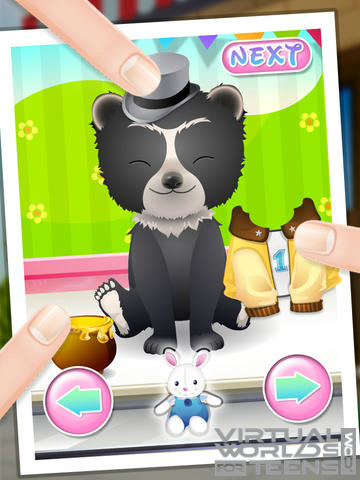 Not only is hair drying and styling a necessity in the spa, but you also must find the perfect makeup and wardrobe for your animal. From hats, to shoes, to complete outfits, all these options are just at the tip of your fingers. This game is mostly directed toward the younger kids who are just now starting to understand the ins and outs of games and electronics.
The graphics and interactive abilities of this game are sure to keep them busy for hours as they try new options of clothing, hairstyling, and makeup on all the animals that are available through the game.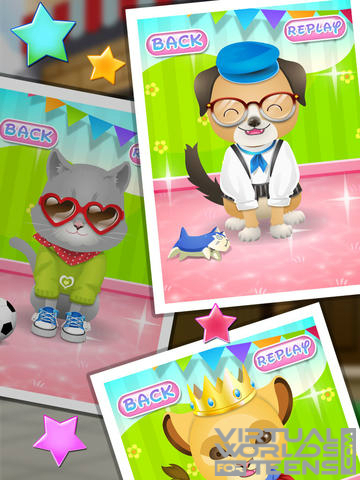 For instance, one option for any of the pets is a blue and white sailor outfit that comes with its very own stuffed animal toy. The lion pet is a very popular one to dress up in a king's outfit. With a letterman jacket a cool green sweater with red glasses and everything from hairdryers to hair brushes, there are endless additions and editions that can be made to each and every pet found within the game.
The game is free to play but there are several opportunities for you to unlock aspects of the game by purchasing within the application.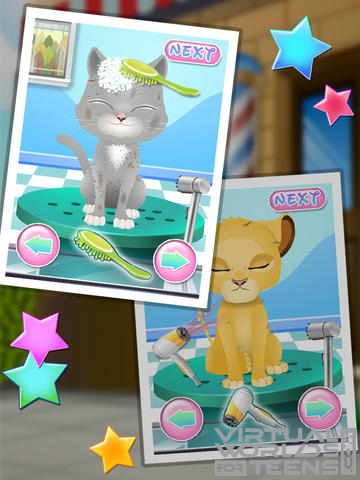 For more screenshots, click here.
Anybody that has ever or does own a pet has always dreamed of taking their pet to the beauty parlor and spa just as the owners enjoy. Pet Spa and Salon now gives all pet owners and animal lovers the opportunity to do just that while enjoying every aspect of actually bathing, styling, dressing, and applying makeup to your pet.
The options per pet and per decoration and clothing are truly endless and Pet Spa and Salon will hold the attention of your little one or big one for many hours to come. Pet Spa and Salon is truly the best pet salon game on the market today and continues to grow in popularity.
Watch more videos on their YouTube channel: Pet Spa and Salon on YouTube.
Pet Spa and Salon is free to play.
NOTE: this game has been discontinued. Find similar games here: Pet Worlds.
Sooo, did you think this game looks cool? If yes, Like!