Live the party campus lifestyle when you jump into Party in My Dorm. You are going to have prank wars, join clubs, get more members on your crew, collect avatars, go on dates, chat, and so, so much more. There is nonstop excitement and content here as you battle and party your way to infamy. You are going to make your way to the top and become one of the cool crowd, someone that everyone else loves and wants to know. You are going to rule the school with an iron fist, striking fear in the hearts of all – for you are the prank master and the battler of battles.
Party in My Dorm is about partying. It is one giant party from start to always. No matter how long you play, how long you are here, it about getting crazy and wild. It is a lot like real life in ways, with the way you live at the college. It is like a real life simulator for people who went to a party school. For those who preferred to stay quiet and to themselves, it is a way to see how that half of the student body lives. See college in new ways or relive those wonderful memories again and again.
Your character is going to fit a specific style or crowd, like Bro or Hipster. Choose the character that speaks for you or that you love most, and go about unlocking more of them. Your character is going to say a lot about you here so make sure that you get the right one.
Of course, it is not just your character here. You are going to have a crew of other characters, but you are going to have to get them in your dorm first. This means renting out dorm rooms to as many as possible so that your crew can expand. You want a crew that can handle all the big tasks, having your back and having a blast.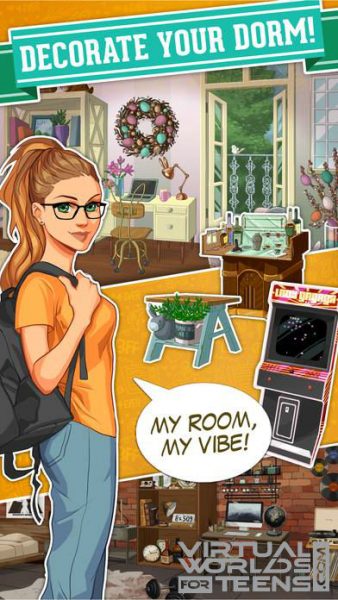 Your goal in Party in My Dorm is going to be pranking and fighting other students. You are going to mess with them, listen in on what they say, and win. On your way to the top, you are going to have to prove that you dominate and that you are a winner. Doing that means taking out everyone else.
It is not all war here. You will also find love and romance as you date other co-eds. You can also join clubs, where you can have bigger battles and bigger parties with others just like you.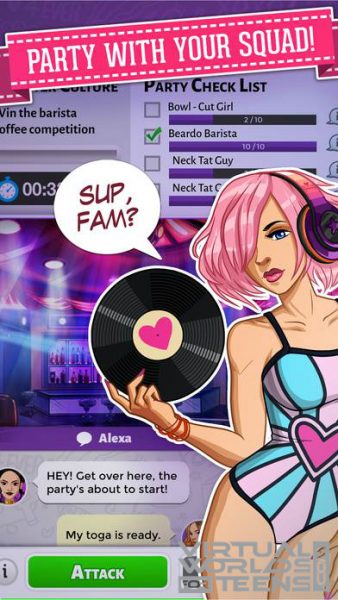 For more screenshots, click here.
So many more features are available across Party in My Dorm. It is hard to compress everything available here into so few words. The parties, the chatting, the clubs, the characters, and everything else will blow you away. This game is nonstop excitement and fun for everyone, giving you the time of your life. It is everything you wished college could be and everything you want out of the college experience.
Over all Party in My Dorm is fun, interesting and a great time killer. You may very well find yourself playing it off and on throughout the day just to see how your stats are doing and who is skimming money off you.
Watch more videos on their YouTube channel: Party in My Dorm on YouTube.
Party in My Dorm is free to play.
Sooo, did you think this game looks cool? If yes, Like!