NOTE: this game has been discontinued. Find similar games here: Chat Worlds.
Oz World is a social 3D MMO where you can do various activities such as fish, explore the lush virtual world, customize your avatar or design your home. This game is actually quite old and has not aged as well as it could. This is in large part because the game still has a very small group of veteran gamers, but other social games, even ones that are browser based, will offer you more features.
Synopsis
So, do you want to live a second life? Well, this is the premise behind the Korean MMO social game, Oz World that has been out for several years now. Regardless of all the technological advances to MMO games, this game is still alive and doing okay. However, you will not find Orcs to slay here. In fact, what you will do in Oz World is relax and fish, while you chat with your friends. You can also have fun by customizing your character and decorating your own home. The game has a focus on meeting new people and dating. Oz World is the oldest and first commercial MMO to come out.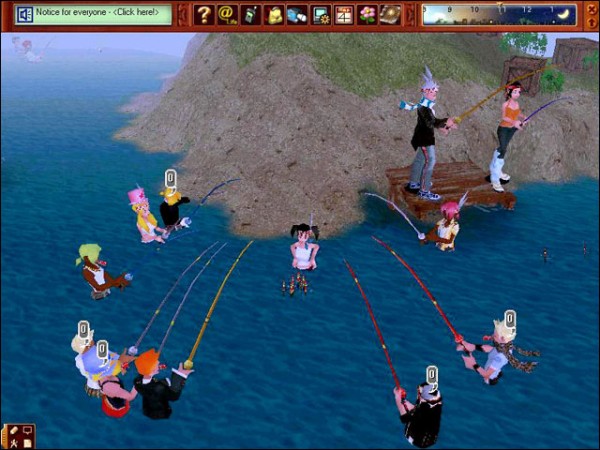 With Oz World you can play with both your mouse and keyboard, but the interface as a whole feels awkward. To begin, this is not a game that is easy for new players to get into. In fact, other newer games such as 5Street give you the same social aspects and a lot more. The truth is that even social games that are browser based such as Gaia Online will even give you more features than Oz World.
Features
Pretty much all of the game's combats and quests surround fishing and collaboration. However, the game does offer many events that are in-game and lots of options for customization for those of you who want a more relaxed MMO atmosphere. You will also find a store for extra items.
The game is set in the town of Oz. Here you can interact with other people or buy items that you can use to decorate your home or avatar. Furthermore, you can engage in fun activities such as fishing.
You will have fun in this free virtual world as you hang out with friends without the worry of competition, because Oz World promotes a community that is healthy for friendship. Oz World expects you to engage in only friendly social gatherings, interactions, and chats.
Other than fishing, you can also do other activities such as dress your avatar in the latest, cool fashions or decorate your virtual home. This social MMORPG also places a large emphasis on dating as you can build a home, get married, and then engage in many different social events.
With Oz World you will find a game that offers a breath of fresh air as the rest of the MMORPG landscape is filled with combat and fighting. On the other hand, Oz World does not make you compete against your friends. This game focuses on promoting friendship by allowing plenty of opportunities for social interactions.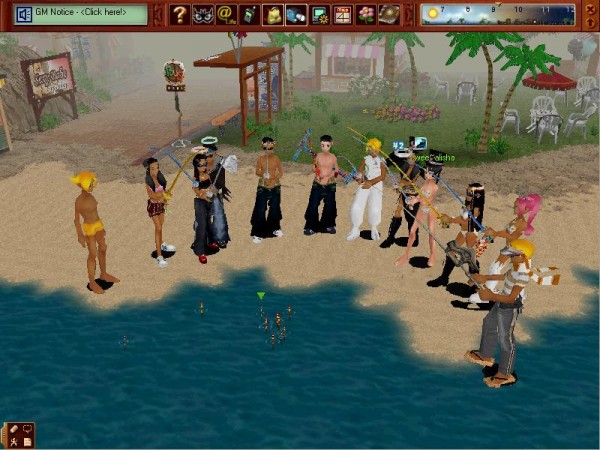 For more screenshots, click here.
In the end, if you wish to become social and engage in virtual fishing, then Oz World is just what you have been looking for! You will have fun enhancing your fishing skills while you engage in conversation with other players in Oz World's super friendly community!
Oz World is free to play.
NOTE: this game has been discontinued. Find similar games here: Chat Worlds.
Sooo, did you think this game looks cool? If yes, Like!