NOTE: this game has been discontinued. Find similar games here: Multiplayer.
Ninerift is an adorable MMORPG where you can create, customize, battle, and socialize. There is a huge world here for you to explore and so much more for you to do. You have your own character and your own home, you have a world of players ready to talk and fight, you have a town for shopping, and you have an adventure waiting for you.
If you have ever wanted to become a hero, saving people and helping those in need, this will give you the perfect experience. There is a lot of content here to explore and love for a long time.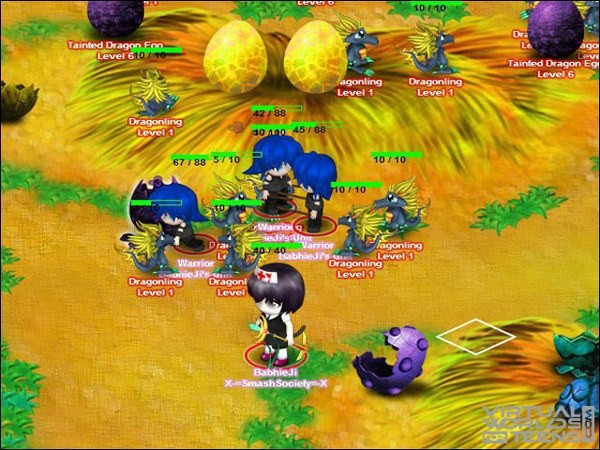 Create your very own character. These are not set models created by the developers; they are characters you can make all your own. Play with the designs until you have something that you like. With the shops available, you can continue to change and improve your appearance as long as you play. There are enough items here to keep you happy with your design and to make playing a personalized, exciting experience. Pick up as many items as you can to get the perfect design that speaks to you, that really shows your personal style and how you want your hero to look.
With your character, start exploring. See the world of Ninerift for yourself. See what this game has to offer and all of the amazing sights around you. When exploring, do not forget to chat with other players. This is largely a social game for meeting new people and making friends.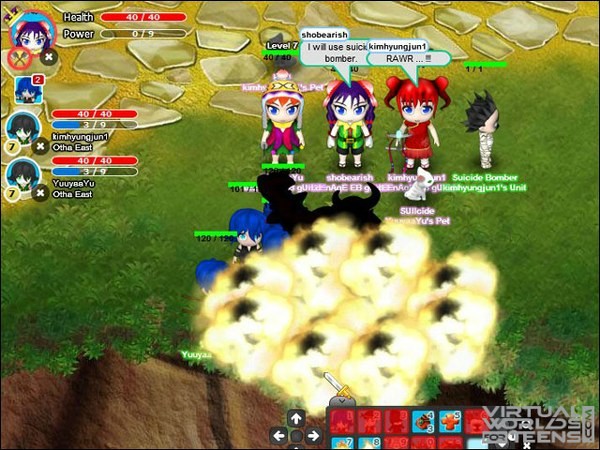 You want to see them, speak to them, and make new friends, or even new rivals, along the way. The huge community here makes it easy to find someone to speak to who is like you or who shares similar interests. You can talk about your characters or anything else that you like.
Complete quests to push your character further. Ninerift offers a large amount of quests that will aid you in your leveling up and exploration. When taking time off from these quests, you can also go battle. Monsters are everything in this world, and you are the hero to take them out. For a true challenge, you can face off against other players in the PvP Battleground. Test your skills to see who is truly the best. With the levels and experience that you build from the quests and one player battles, this should be easy. If you want a little extra help, though, you can always summon units during battles that will assist you.
For more screenshots, click here.
There is a lot more to Ninerift than battles and socialization, but these are the main points. You also have great options like building your own home or anything else you can build with the available materials. Put your creativity into this to see some amazing structures. You can also travel around, possibly going into the town. Shop, meet others, and enjoy yourself. There is so much to Ninerift, and you just have to experience it for yourself.
Ninerift is free to play.
NOTE: this game has been discontinued. Find similar games here: Multiplayer.
Sooo, did you think this game looks cool? If yes, Like!