Create, build, talk, and have fun in MySims. You are in a new city that needs a little help, and you are there to offer your hand. You are going to work on structures and the people to make it a more joyous, capable city as a whole. It takes some work, and a lot of effort and dedication, but the results are worth it.
What you will have is a busy city full of happy little folks, all loving their new location. You can talk to them, help them, and get to know them a bit. You can become a major aspect of this city, without whom it would crumble into nothing.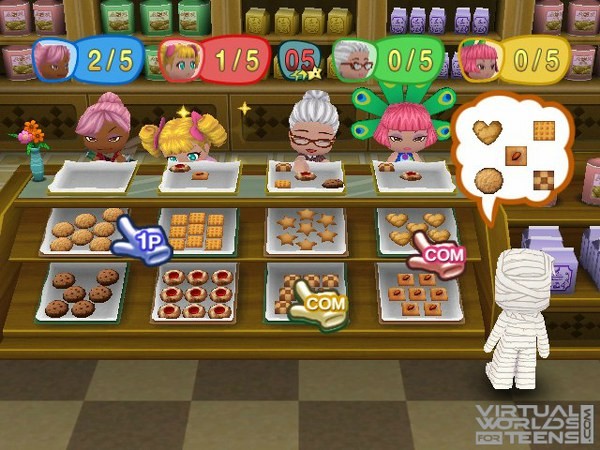 Creating is always a fun part of MySims. You are going to have the chance to create your own character. Here, there is no gender. Your character is a genderless block thing that you can make into whatever you wish. Choose feminine, masculine, or neutral clothing to give it the look you prefer.
You can do whatever you want with it. The customization options are not immense, but they are still fun and full enough to make an interest point of the game as a whole. The real fun comes from the building and improving, though.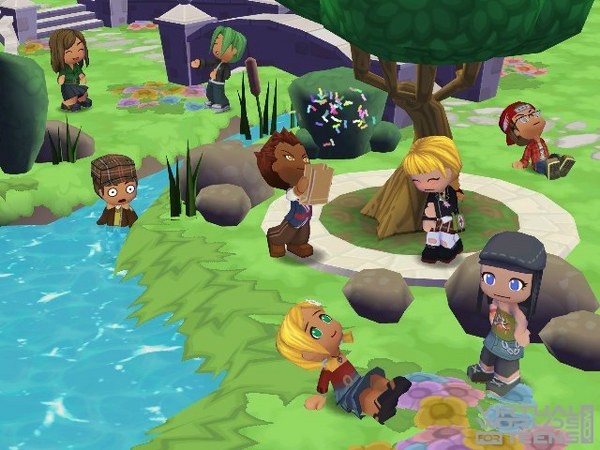 The city in MySims is in desperate need of your help. Build up the homes and businesses to make them beautiful. Continue to work on them so that they meet your personal standards and so that they actually work. Make each building useful. You are going to want to do this to improve the overall appearance of your city, of course. You need to make sure that you are keeping it looking great so that potential residents find it interesting. They should want to move in the moment they see it, and a good look is what makes that possible.
There are a lot of residents who can move into your city in My Sims. There are all types of potential residents here, all with their own unique looks and backgrounds. As they come into the city, you can talk to them.
For more screenshots, click here.
As you talk to them, you will find more ways to help. They need some assistance and you are the one to give it. Help them to complete tasks, no matter what they are. Make sure that you do whatever you can for all of these residents. On top of this, you will also want to learn about them.
Learning about them is important when you start collecting essences. As you explore MySims, you are going to find them. They improve items that you build, making them more appealing for the residents. That is if they like the essences. The appeal of these essences differs depending on the resident, so learning about them is imperative. Continue to find essences for every resident to make the most out of everything you do. Do not forget to explore, either, since this is a big place and there is always more to find.
Watch more videos on their YouTube channel: MySims on YouTube.
Sooo, did you think this game looks cool? If yes, Like!