My Tribe gives you the chance to run your own tribe, as you might have assumed from the name. This is not something small and simple, however. You are going to be able to do a lot throughout the game to grow your tribe, from collecting resources to breeding your tribesmen, so there is no shortage of things to do.
From the start, you have options available to you and things to do. Once you are in and starting everything up, there are plenty of activities and features to keep you coming back. You will be able to give your tribesmen what they need to survive and to have the largest amount of growth possible.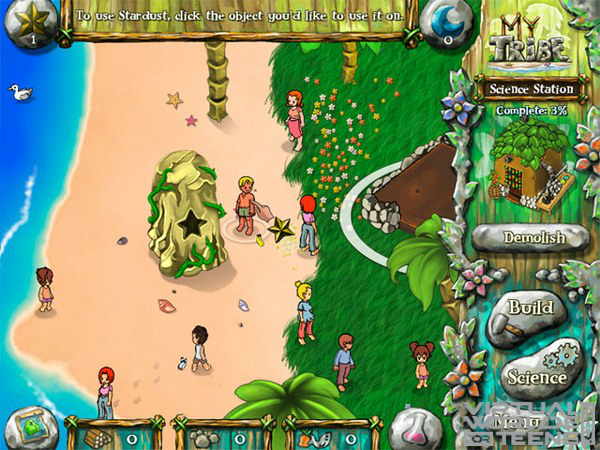 Starting this game up is not as simple as pressing play and being on an island. That type of game reduces your ability to replay and personalize to your individual needs, which is why this is different. You will be able to choose the layout of your island, and this is not just a choice between two or three looks.
There are many layout options available to you to make sure that you can make this your own. Find something that you like and go with it. This is an easy task and it gives you the chance to personalize this game, which is not always possible with these types of titles.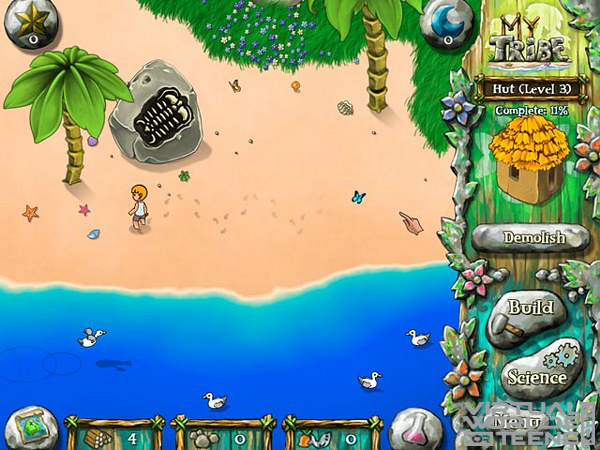 The moment that you start playing, it is time to build your tribe. To do this, they are going to need resources, of course. There are several to collect, like rock and wood, so be sure to get them all. This will help you to build new buildings and give the tribesmen what they need. It will give them the chance to have the needed structures, to be able to do more, and to grow into a more modern and capable society. Your tribe can only do this if you collect the various resources found around the tribe.
The resources and items that you collect are not simply for building, however. You can mix them to create new items, which can be used in various places and ways. This is needed if you are to collect certain things, and it is not too difficult to do.
Remember, your tribesmen need to survive. They need food and other necessities so that they can stay alive. Without these items, your tribe will not survive for long. Collecting them is as easy as the other resources, you just have to put the effort and time into it.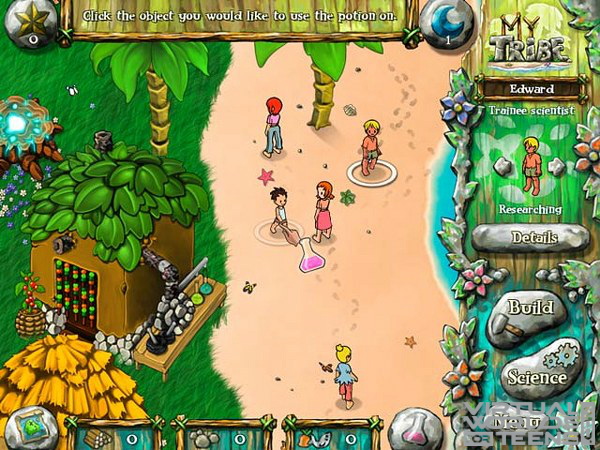 For more screenshots, click here.
Growing your tribe is also important, and not just when it comes to the buildings. You are going to want to breed them to create babies, a simple task. No worries about seeing anything inappropriate, either, since they go into a hut to do their business and then come back out with a baby. That baby will have characteristics from both parents, just like in real life, and will be a great addition to your tribe.
Once you are done playing, log off and let the game go. It will continue to progress and do work while you are away, making it easier to complete tasks and grow.
Watch more videos on their YouTube channel: My Tribe on YouTube.
Sooo, did you think this game looks cool? If yes, Like!