Have you been shopping with your parents only to find that you are bored stiff? Or maybe at a family function to find that there is not any kids your age to play with? My sweet Bodyguard is a game that can be downloaded to your Mom or Dads Android phone for you to play.
The cast in this game are you, the beautiful daughter of the Prime Minister, and bodyguards; a friend that loves to tease and a mischievous special mission's agent. Let's not forget the shy rogue!
This game is about a young girl who has recently discovered that you are in fact the Prime Ministers daughter! You thought your life was already complicated, well it is about to get worse! The Prime Minister has threats against him so you will now have to have a bodyguard to keep you safe. (This could be good and this could be bad) This is a game that is a girl's fantasy! What girl has not dreamed of a gorgeous man guarding her from harm?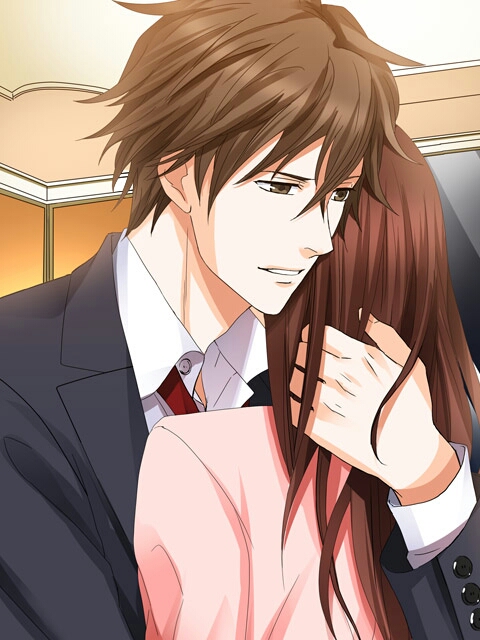 While playing the game you will earn love tickets. These love tickets are used to help you continue your romance with the bodyguard assigned to you.  You will begin playing with 100 energy points. (They will replenish one point at a time every 3 minutes) Trust within the game can increase as you play guard with or without a mate. *Note* Remember the bigger the charm and your bodyguards power are when you will obtain Trust, ender, and Gacha Points. One point to remember is in order to continue playing you will need Trust!
Charm and Bodyguards power is a must! Dressing and accessories (do not forget hairstyles) can help increase your charms! Sometimes these items can be purchased with Enders or coin and sometimes received as a gift.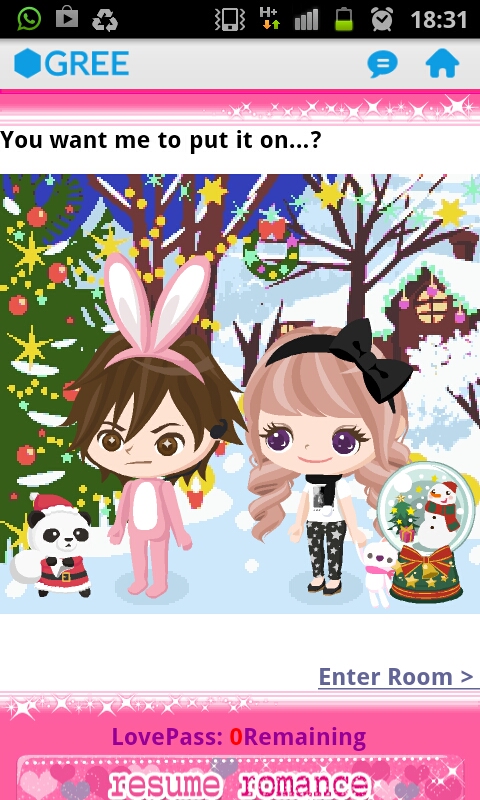 A special feature of the game is "Combined Power"! This is when you combine your charm with your bodyguard's power and this can help you win the Guard!
There are missions along the way. One mission could be that you will have to purchase clothes and get enough Trust to complete your mission. In some missions you will be able to choose which direction your story will take. There are two directions, normal or sweet.
During the missions with the Guards you can increase your love tension. This is a great time to go on a date with your bodyguard! A mate for Gree is a must! You will go far with a mate for Gree. You can decorate your room and the bodyguard will love this.
For more screenshots, click here.
The best part about this game is that you can change the ending of the game. Whatever your choice is what direction your game will take. With each choice you make you will find that you become even closer to your bodyguard! (Who does not like a handsome man watching over them?
The game is free to play and you will need to bring an active imagination along with an internet connection.
Watch more videos on their YouTube channel: My Sweet Bodyguard on YouTube.
My Sweet Bodyguard is free to play. Meet other charming guys like these bodyguards on other Flirting Games.
Sooo, did you think this game looks cool? If yes, Like!