Run your own circus and become a huge hit with My Free Circus. You are going to hire the performers and get the animals, sell items, and build the most amazing show on Earth. Attract a massive crowd, take care of everything, and keep making money. It is going to require a lot of effort, especially in the beginning, but your road to success and fame is clear. You will get to have the most incredible circus show anyone has ever seen, and you get to enjoy it all yourself, too. Create the circus of a lifetime and make a lot of money in the process.
The goal of your circus is to make it a success. To have that happen, you are going to have to do a lot of work. This means hiring more people, getting new animals, getting more stands and things to sell, and, in general, working hard towards bringing in revenue. Of course, you are going to have to put on shows, too, at the big tent. You have a lot of responsibilities to take on as the owner of the circus, but it is all very fun and incredibly rewarding to do. You will watch as your circus reaches new heights of wonder and amazement.
Performers and animals are your focus here. You want jugglers and clowns, lions and tigers, and everything else available to you. You want a circus full of performances for all to see. Having more allows you to bring in bigger audiences, and bigger audiences mean more money.
The performers and animals can get an upgrade of sorts. You can train and improve them to make them better at their jobs. With this, you will be able to earn more money and appeal to more people. This will help you to maximize profits with your performances and reach greater heights.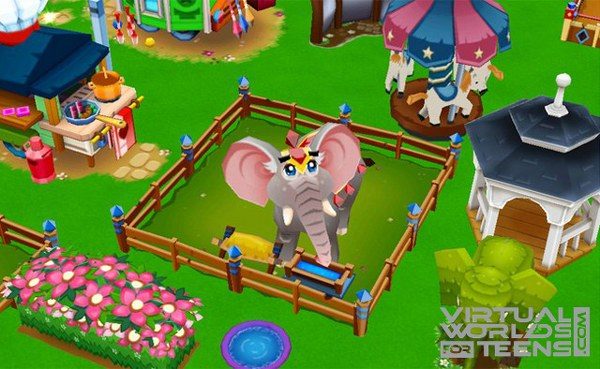 When you start getting people in, you will want to make as much money as possible. Doing this is not through raising prices on everything, though. You can build structures and places where people can spend more money. By buying things and taking advantage of your other options, people are throwing their money at you. Start raking in huge stacks of cash with all of this added to your circus.
My Free Circus has a farming feature to it. Farming is how you are going to feed your performers and animals, keeping them healthy and happy. You will want to take care of them and make sure that they are in good health, as that is imperative to a good performance.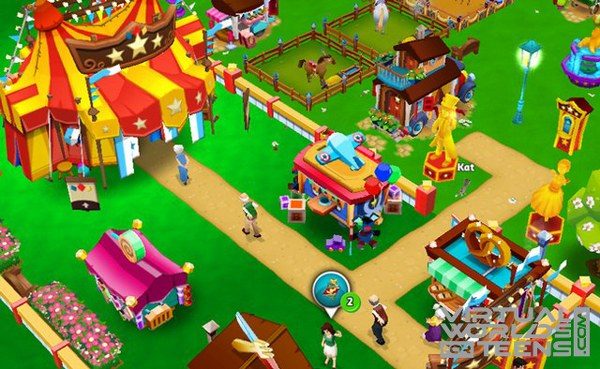 For more screenshots, click here.
Let's not forget about the many beautiful decorations that the game has to offer as well! These decorations don't only increase the appeal of your circus to potential visitors but they also generate certain equipments over time. These equipments are needed to upgrade your shops, stalls, or, in general, any buildings and machines in the game. They are also needed for circus expansions and to remove obstacles that may be laying around in the new plot of land you've just purchased.
There is a lot to do across My Free Circus. It has everything, and more, that you could imagine for a circus. The best part of all of this is that you can sit back and enjoy it yourself. Watch the performances and enjoy the show while you keep everything and everyone in working order. There is no better way to enjoy the circus life than in this massive and content-full game.
Watch more videos on their YouTube channel: My Free Circus on YouTube.
My Free Circus is free to play.
Sooo, did you think this game looks cool? If yes, Like!