MStar the ultimate dance game that you will be able to become a part of an awesome online community! You will have an avatar that is very realistic and it comes in 3D. The backdrop is dance-scape!
Okay, it is gonna take a little hard work to become the top star of Mstar, but "YOU CAN DO THIS!"
Mstar is an awesome dance game that has various dance modes for you to use to compete against others and boogie to the coolest dance beats!
So the avatars can move as realistic as possible they are made up of at least 150 bones. What makes this game even better than other dance games is that you can personally communicate with other people and even give them hugs with your avatar.
You can perform these actions with the emoticons available. You can even take pictures with other players. What I like is that you can actually act out if your happy by laughing or upset that you messed up by showing your anger (not violent)just expressions and maybe stomping a foot or making sounds.
Are you tired of dancing? Would you like to sit down and rest? There is an online lounge especially for that. You can hang out and chat with other dancers or just go to your personal home and chill for a little while.
Do you like to party? Or like to dance with a group of people? Then you are in the right place. You can make new friends, invite people to a party, find that special someone, or join a group of dancers.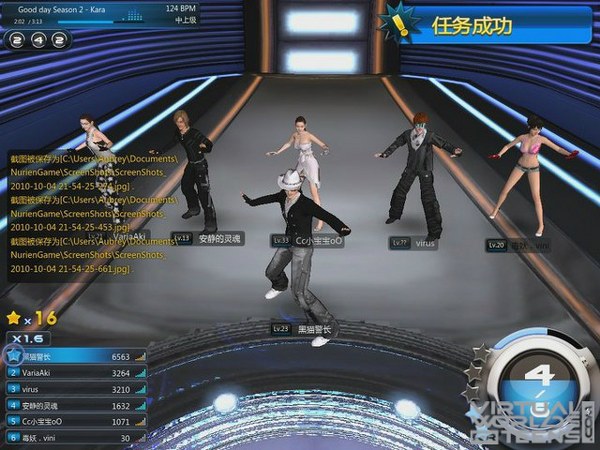 Here is how the works. You will need to choose what type of category you want to dance in. You will have two choices Bubble Battle or Dance Battle.
You will have a choice from one of 6 to 8 modes under each battle.
The dance modes under Bubble Battle are Bubble Battle Fever Mode, Bubble Battle Couple Mode, Bubble Battle Item Mode, Bubble Battle Team Mode, Bubble Battle All-kill Team Mode, and Bubble Battle Meeting Mode.
The dance modes under Dance Battle are Dance Battle Neo Classic Mode, Dance Battle Classic Mode, Dance Battle Star Mode, Dance Battle Jackpot Mode, Dance Battle Classic Team Mode, Dance Battle Star Team Mode, Dance Battle Perfect Classic Mode, and Dance Battle Constellation Mode.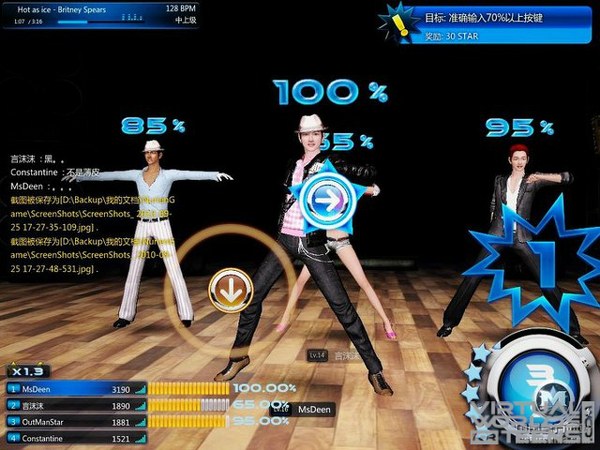 For more screenshots, click here.
With each round you or the group will have a goal of so many stars that you will have to achieve before you can win that round. The more players that you are playing with can determine how many stars you will need to collect per round.
MStar is a great way to brush up on your dancing skills. But this game is also a wonderful way to meet new friends and hang out and chat with them as well as take pictures and enjoy a good night of dancing!
Mstar has the most realistic 3D avatar than most dance games available and it is a very cool way to learn new dance moves and meet new people!
Are you ready to become a star?!
Watch more videos on their YouTube channel: MStar on YouTube.
MStar is free to play.
Sooo, did you think this game looks cool? If yes, Like!