NOTE: this game has been discontinued. Find similar games here: Simulations.
Three aliens have landed on a strange planet in Moonstars. They are unsure of what to do, but they know that they need help and they need to survive. They are going to farm all of the aether that they can find, hoping to repair their ship in little time.
It is a tough task that is going to take a while, but it is something that they must do. These three aliens and their new alien friend are going to complete various challenges and tasks on this Earth as they try to make their way back home. After a crash landing, it is hard to do, but it is certainly possible.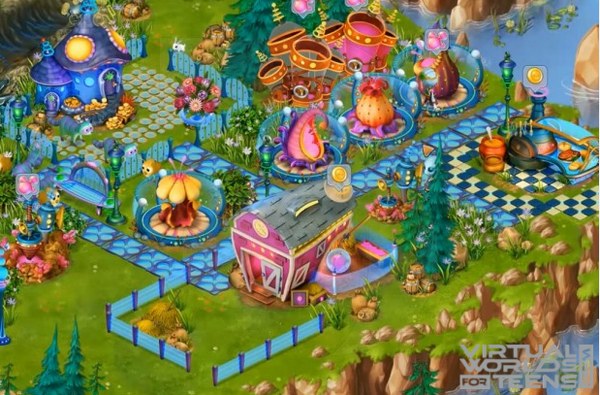 You have just realized that you are on a new planet. It is a frightening realization, especially since you made it there by accident. You in no way planned this, but you have to make the most out of your time here. You find that there are three aliens in the same position as you, trying to make their way back home after crashing to this planet on accident. They need your help, and you need their help. With a new robot friend, you can collect everything that you need and make your way back home quickly.
Making your way back home in Moonstars does take some time and effort, of course. You cannot simply fix the ship and get it back in the air, regardless of how good you are with technology and machines. You need aether to fly, which is what powers your ship.
You are going to collect said aether throughout the game as you farm and as you complete challenges. Turn this Earth into a livable space for a short period of time since you have to stay here and collect aether to power up your ship so that you can return home.
You are going to collect everything that you need with various missions and challenges. What you have to do is going to vary, of course, but it is always fun. These challenges will have you scratching your head, pushing forward, expanding your little temporary home, and having fun.
For more screenshots, click here.
Do everything as you know you have to do in order to keep everything moving up and improving. It is difficult at times, sure, but it is something that you must do. When you find yourself used to the challenges, they are going to become one of the more exciting parts of the game.
Through Moonstars, you have a lot to do. The game itself offers plenty of content in a rather simple package. Anyone who has played the online simulators in the past will likely have minimal surprises here. While the features and different aspects are in a brand new package, one that feels fresh and unique, it is still very much comfortable. You are going to collect resources and work on building everything up as you continue to collect the aether that you need to get your ship working so that you can go home.
Watch more videos on their YouTube channel: Moonstars on YouTube.
Moonstars is free to play.
NOTE: this game has been discontinued. Find similar games here: Simulations.
Sooo, did you think this game looks cool? If yes, Like!