Monster Pet Shop is a free to play game, but has in-app purchases to unlock additional game content. You can lock out these in-app purchases by adjusting your handheld device's settings.
Changes to Version 1.3.1
The new Monster Coloring Pack is only three coins.
Less waiting time to hatch a new baby monster incubation times have been chopped in half.
New monster eggs now arrive in the store six times per day!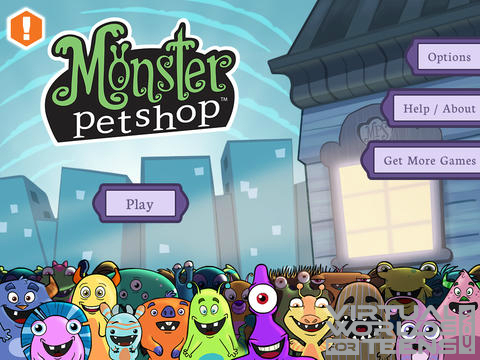 With Monster Pet Shop, you get to personally raise your own magical creatures! This game allows you to exhibit your little monster, and ensure its happiness by spending time with it! Get ready to play with, care for and feed your little monster to make sure they are as happy as possible! The happier your monster is, the more money you earn when you find them good, loving homes, so simply by taking good care of your little monsters, you get more money to afford food and decorations for your other monsters!
Monster Pet Shop lets you customize your monster's habitats, and choose from dirt, water and grass. When you purchase these new habitats, you unlock even more magical creatures! Discover all the different monster types, and show them off at the monster exhibit!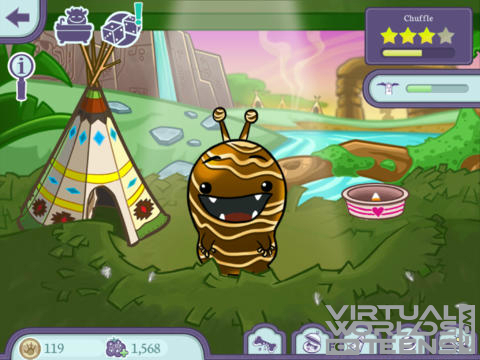 You can collect more than 25 different monster types, and discover over 100 different monsters! Choose from different habitats and classes of monsters, including dirt, water and grass monsters. You can care for your monsters by petting them, cleaning their habitats and making sure they stay well fed. A well fed monster is a happy monster!
Grow your monsters and show them off in the monster exhibit! Earn coins for best in show, and let other players see your unique monsters. Impress your friends with all your different monsters, and show off how many different kinds you have!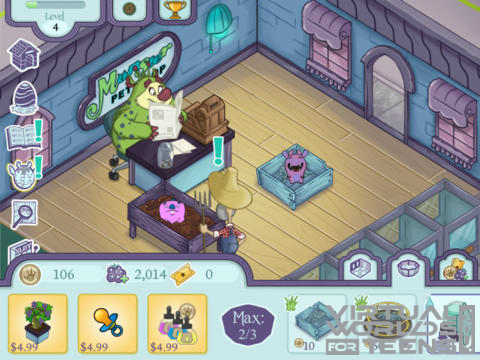 For more screenshots, click here.
In app purchases current include, but are not limited to:
50 Monster Berries
125 Monster Berries
350 Monster Berries
Monsterberry Bush
800 Monster Berries
2000 Monster Berries
5 Nursery Slots
Coloring Pack
In-app purchases are not required, so you don't have to spend money if you do not choose to, but they do speed up gameplay significantly. In-app purchases also unlock the ability to color your monsters as you choose. Many of the purchase items and consumable and disappear after they've been used.
Watch more videos on their YouTube channel: Monster Pet Shop on YouTube.
Monster Pet Shop is free to play.
Sooo, did you think this game looks cool? If yes, Like!