NOTE: this game has been discontinued. Find similar games here: Multiplayer.
Monkey Quest is the right game for you if you are looking for some fun! This game is easy but tough at the same time. It is complex enough to be challenging but not so complicated that it gets frustrating. And what's more? It is all about monkeys!
Imagine "you're swinging through the treetops, jumping on crazy enemies, collecting bananas…".
Isn't that heavenly? You're hopping in a world full of monkeys, which you explore with other players and have a lot of fun. You can personalize your character based on your preferences, and give your little monkey some armour as well. After that, hop on in your missions to find some bananas! .. or something else:D
This is precisely what Monkey Quest offers. Nickelodeon has done a great job with this game for kids. The game runs along the basic lines of Donkey Kong and Mario. At the same time, the online environment is moderated so that kids play the game safely. The best part about the game is that it is a lot of fun.
You enter The World of Ook when you start the game. The ruler of this virtual world is the Monkey King. Everything was peaceful and happy when Ka, a shadow demon attacked the world.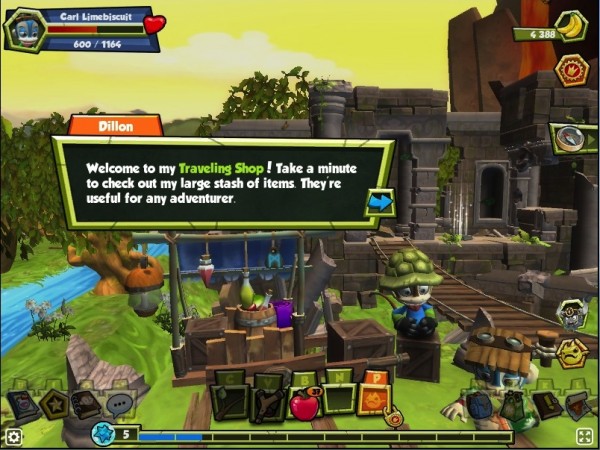 As a result, the Monkey King and the demon vanished… and then..  Well, this is how it starts off. You can check the cutscene in the beginning to see what it was all about.
After the cutscene comes to an end, you can go ahead and customize your character depending on your preferences. There are numerous style and color variations to choose from. Once you decide on the customization, you will enter the World of Ook. When you play for the first time you will be guided by a tutorial and that will help you understand the controls of the game and get the hang on how to play the game.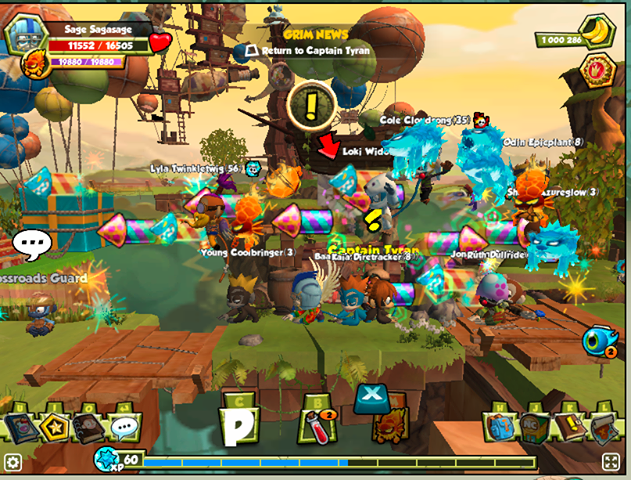 For more screenshots, click here.
After that, you will reach a small town and you will get your first weapon. You will also have a quest to follow. Play around to gain more experience, understand the gameplay, and check out the various modes.
There are also many features in this game such as SpongeBob Squarepants themed backpacks (!) and so on. This game is indeed for those who are looking for a fun game to play after school!
Monkey Quest  is free to play.
NOTE: this game has been discontinued. Find similar games here: Multiplayer.
Sooo, did you think this game looks cool? If yes, Like!