NOTE: this game has been discontinued. Find similar games here: Fashion.
The downside to most fashion games is that they are severely limited. While you try your best to create something unique and interesting, they usually fall flat and all look alike. Playing Modern Fashion Dress Up and Make Up is different, though. While you are playing, you will be able to create hundreds of unique combinations.
Dresses, hairstyles, make up, accessories, and even scenery can be used and can give you a better look overall. With such a large selection available, replaying and creating something different each time is incredibly easy to do. You will be able to enjoy your time creating and you will be able to do more with what is available to you.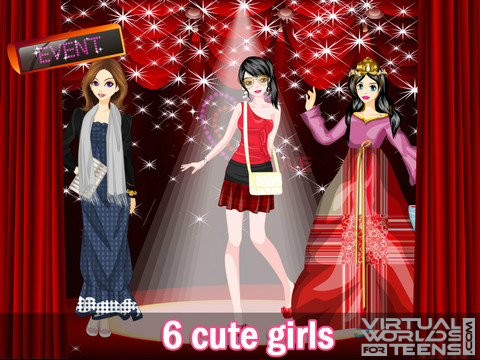 There is no one doll that is perfect for everyone. While some are attractive to the general audience, they are not perfect for every single person out there. To make sure that your needs and desires are covered, you will be able to edit even the skin and hair of this doll. Dolls should resemble you or your personal fashion sense, after all, and that is only possible when you have complete control over them. Have more control over how the doll looks and make sure that it is completely perfect for you in this game.
With the basics, hair and skin, out of the way, you can move on to more. Choosing clothing and make up is going to be exciting here because there is a massive selection available. You can create hundreds of different combinations with what you have, which makes it easy to do something that you like.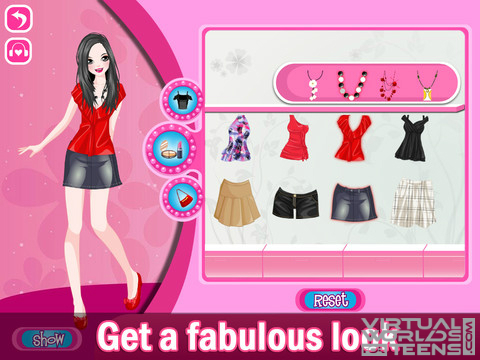 Other games will give you a very limited selection, forcing you into a specific style or look that you do not like. This, however, wants you to use your creativity. Find something that you like and go with it. There is quite a lot available with clothes and make up so that is not going to be difficult.
Of course, you are not finished yet! You still need to get to the accessories. These little extras will help to complete a look and to give your doll's image a boost. There is a nice selection available here to help you add something simple, beautiful, or truly eye catching, whatever you are after. Play with them and see what works best with your chosen outfit.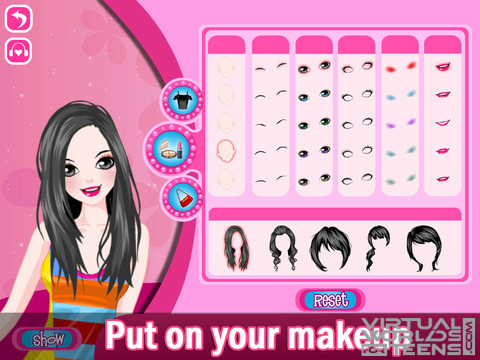 For more screenshots, click here.
You are not finished until you have chosen scenery. This is the backdrop for your doll and it will help to complete a theme or idea that you have going. You will be able to give your doll the perfect look, completed with the image that takes her somewhere.
With the finished product, either you can send it to friends or you can simply enjoy it on your own. No matter what you choose to do, you can have fun with this. If you would like to start over, you can. There are so many combinations and possibilities here that you can create dolls all day if you would like to, and each of them will be unique.
Modern Fashion Dress Up and Make Up is free to play.
More Games Like Modern Fashion Dress Up and Make Up
NOTE: this game has been discontinued. Find similar games here: Fashion.
Sooo, did you think this game looks cool? If yes, Like!