NOTE: this game has been discontinued. Find similar games here: Pet Worlds.
MinoMonsters: A Game For All Ages
From the moment you start playing this game you will experience an action packed experience. You are immediately thrown into battle while being shown how to battle other Minos within the game. If you are a fan of Pokemon and other games of that sort, you are going to love MinoMonsters!
There is a large array of monsters you can obtain as well as others you can capture in battle. Once you capture your own MinoMonster, you will train them so they become a part of your party. One of the best features in this game are the many stages and types of battles you can get into and use to train your Mino. Your Mino can evolve up to nearly 30 levels.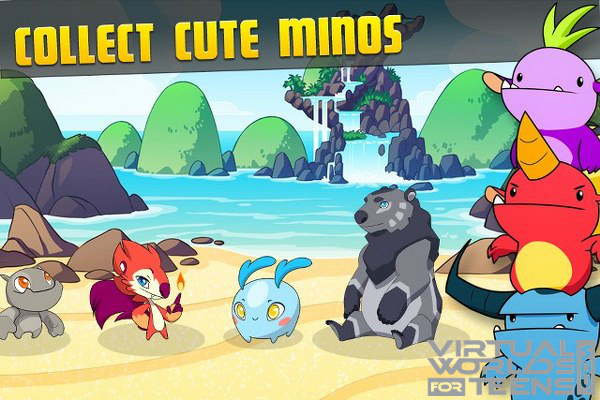 About Mino Monsters
This is a great game especially for those of you who enjoy battles and collecting monsters, similar to Pokemon. The most popular features in this game are the battles and players love being able to evolve and collect various monsters. The creators of MinoMonsters have updated the game to version 2.0 after reading various players' reviews. The game is much more action packed with evolution in battles and monster evolution, similar to Pokemon.
This RPG game has "elements" among the monsters, meaning the monsters are split up into the elements of: fire, earth, air, water and lightning. This allows various monsters to have strong points or weaker points depending on their adversaries weaknesses and strengths.  i.e. fire vs water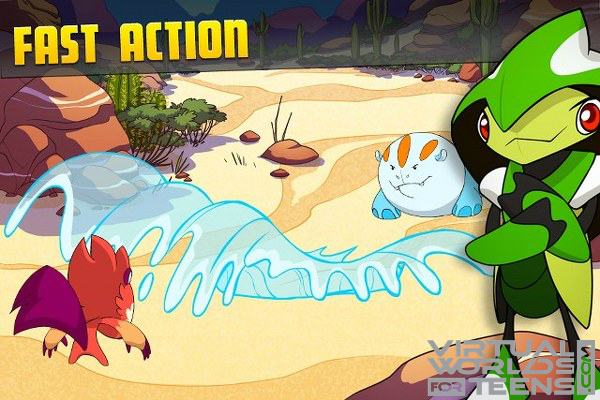 Gameplay
The animation in this game is excellent!  It is very streamlined and polished and each monsters has a different characteristic and style. You will enjoy a visual treat with graphics that are probably 10 years ahead of their time.
Your game goal is to collect monsters and level them up to increase their skills and abilities. This game is very, very addictive!
The system for battles was designed so anyone can grasp it and play. There are also enough options for seasoned players to swing the outcome of battles. While in battle, you receive may power ups and other nifty little items in order to keep the game original and exciting.
There is also a great social side to the game where you will be encouraged to swap codes with other users in order to unlock many other benefits and features.
For more screenshots, click here.
Summary
If you are a Pokemon fan, you are gonna love MinoMonsters! If you just love action packed battles, you are going to love MinoMonsters! Whether you are a novice or an experience player, you are going to find this game so much fun, you will grow to love it!
This game is being played by all ages and all experience levels. No one is being left behind because the game is so easy to understand and get going with. You and your friends and/or family will love it!
So grab your friends — young, old or in between, there is never a dull moment!
Watch more videos on their YouTube channel: MinoMonsters  on YouTube.
MinoMonsters is free to play.
NOTE: this game has been discontinued. Find similar games here: Pet Worlds.
Sooo, did you think this game looks cool? If yes, Like!