NOTE: this game has been discontinued. Find similar games here: Simulations.
Mermaid World is a free simulation game which revolves around creating and developing an underwater world for your mermaids to live and thrive. Throughout the game, you seek out new mermaids and obtain treasure and experience. The gameplay is seen through an underwater view of your aquatic realm.
You start the game with only one mermaid, but over time you will get more mermaids, treasure and decorative pieces like plant life for your world. You must attract mermaids to get income of gold coins. You do this by having your mermaids sing to attract new mermaids, which will be then added to your realm. There are different types and levels of mermaids. Mermaids of lower levels only have one or two types while mermaids of a higher level have two or three.
The characters also have different personalities and have their preferred trinkets, favorite mermaid and least favorite mermaid. This adds more depth to the game. You won't just be collecting mermaids but placing them strategically so the mermaids in your world.
As you unlock new realms you will have more mermaids and treasure boxes to manage. It is important to keep your mermaids happy, as your mermaids can leave if they are dissatisfied. The currency in the game are gold coins and pearls. You gain more coins and pearls as you level and for completing quests in the game.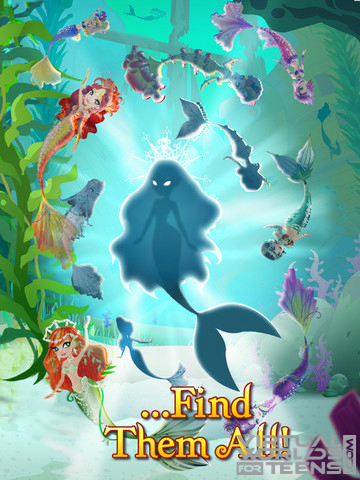 Since the game is free, there are in-app purchases in order to get more pearls and coins. You can buy trinkets to make the mermaids happier or use the purchases to get more mermaids at a quicker rate. However, you can play the game perfectly fine without paying any money for it. You'll just have to be more patient.
The game features cartoon graphics with a beautiful underwater backdrop that almost looks like the real ocean. The visual appeal of the graphics enhance the playing experience. The music in the game is sweet and serene and reminiscent of an ocean wonderland. It fully suits the aquatic environment.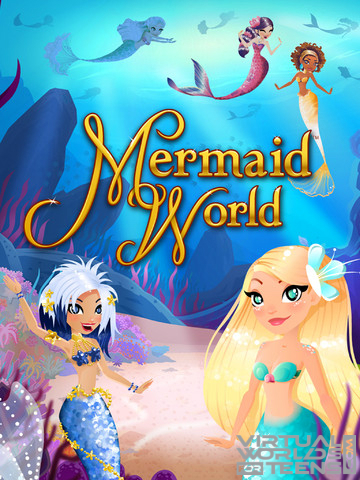 For more screenshots, click here.
However, there is only one song, but it enjoyable enough to be listened to over and over again. Different music plays when the mermaids are singing. Overall, it is a solid simulation game, especially considering that it's free. Unlike other games that depend on in game purchases for you to make any real advancement in the game, you don't have to spend any money to fully enjoy the game, and get ahead. It has a simple interface and social media integration so you can share your game practice with friends via Facebook and other social media platforms.
The game is overall enjoyable to play. It is engaging enough to keep the player returning every day. You will feel compelled to check on your mermaids and gain more items and move ahead in the game. If you like mermaids, simulation and fun fantasy-like games, then this game will be very enjoyable for you. It is a fun, free and continuously entertaining experience.
Watch more videos on their YouTube channel: Mermaid World on YouTube.
Mermaid World is free to play.
NOTE: this game has been discontinued. Find similar games here: Simulations.
Sooo, did you think this game looks cool? If yes, Like!