Get ready for some awesome builder fun with Megapolis. You will find yourself creating buildings, restaurants, and other structures in no time. If you love builder games, you will quickly find that this game is a must have for your game library.
As you start out in the gameplay you will start out small. As you begin building your cities you will be able to construct some massively astounding structures for your region. You will be the city planner and it will be up to you to create the city you desire. You can take any area to new levels as you build restaurants, entertainment areas, recreational spaces, city buildings, shopping centers, schools, and so much more.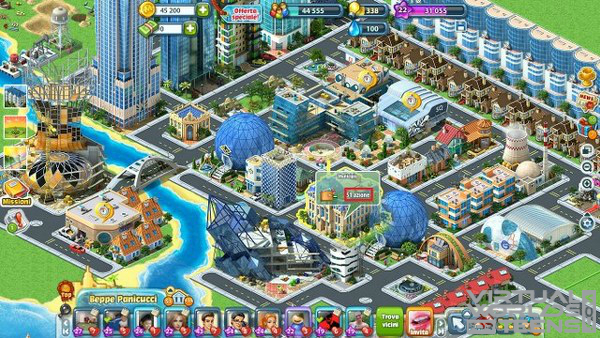 You will be able to create some remarkable residential areas with the perfect residential houses and structures that you can only imagine. Since the more people you have in your city of course increase your population it is very wise to make sure you have enough housing for your citizens. With this being said, you will want to make sure you do have residential areas and enough of them.
Make sure to create some resource structures along the way as well. You will want to make sure your city has a good water tower for instance so that your city will have running water. You can even add wind turbines to create power sources for electricity for your city. Since every building and house you build will need electricity as well as water, these are very important to incorporate into your city building.
Megapolis will require you to earn points so that you can support the cost of building your fancier building structures. You can do this through every collection action will pay you some experience points. This is a good thing for you as the more points you earn the more you will have available to create some exceptional buildings and homes.
Also, leveling up will allow you to create more buildings. You cane level up through gameplay or buy purchasing them with your Megabucks. You can also purchase land to expand your borders with your Megabucks. You can help your friends by giving them some of your Megabucks and vice versa.
You will also be able to choose some artificial intelligence characters from the game that will also add to the gameplay by sending useful resources and items to you along the way. The cool thing about the AI characters is they do not expect anything back from you in return.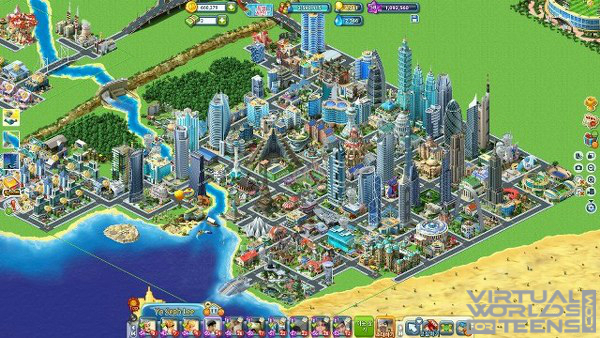 For more screenshots, click here.
The unique thing about the gameplay in Megapolis is that you're not restricted to just your city. As you look across the map you'll see a bunch of structures you can repair such as road junctions, monasteries on mountains and water parks etc. This gives the gameplay a lot more depth since you'll be able to construct a lot more than normal.
This game does offer you a cross platform play option which is a way cool feature to any game. This makes it easy to swap between platforms say from Facebook to your Android device. You will be able to sync it all together and not miss out on any of your gameplay or have to start all over. The developers were definitely thinking when they created Megapolis. You will utterly enjoy this game and all it has to offer.
Watch more videos on their YouTube channel: Megapolis on YouTube.
Megapolis is free to play.
Sooo, did you think this game looks cool? If yes, Like!