If you love hidden object games than Masters of Mystery: Crime of Fashion is a great game for you to play. It has several different levels in which you can play and on top of that there are mini games that you can also play and you get to interact with interesting characters in order to solve the crimes.
In the game your character is a detective named Carrie Chase and she is on the case of the murder of a high profile New York fashion designer. If you have ever watched the TV show Crime Scene Investigators than you will absolutely love playing this game as it is very similar in style to that game.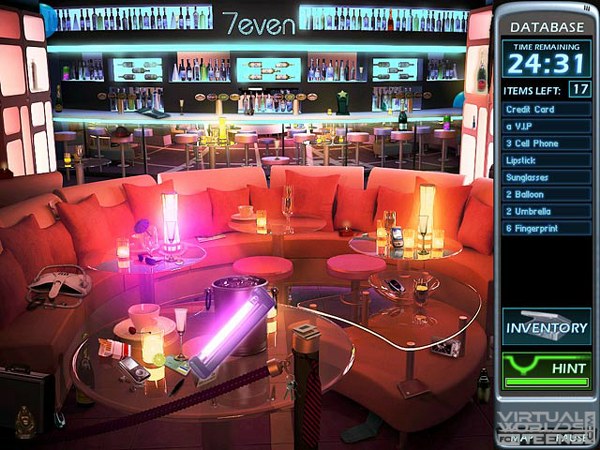 You as Carrie Chase are out to find the murder before the serial killer can kill again. Luckily for you, you have access to forensic tools, lab analysis and other tools of deduction all to help you catch the murderer before they can strike again. Along the way you get to meet several different characters that you can talk to and interact with but that you also get to interrogate as you come across shady characters that could be the murder.
The game is basically like any other hidden object game except you are not just looking for objects you are also looking for hidden clues and evidence that can lead you to who is responsible for the murder of the fashion designer.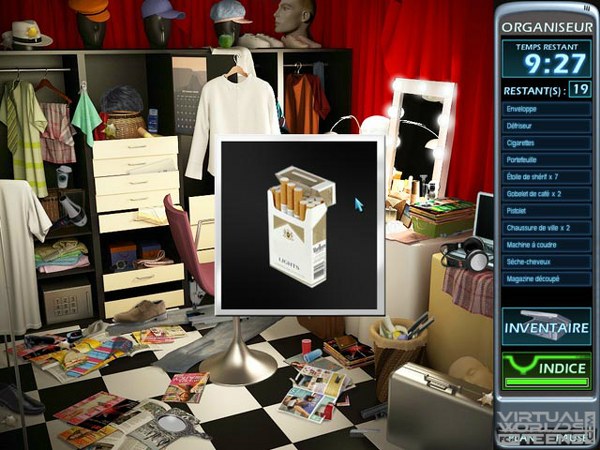 As you look through each of the messy and cluttered scene you use the list on the right-hand side of the screen to pick out what you need to find. As you find what you need all you have to do is click on it and it is removed from the list.
Now this may sound easy but you also have a limited amount of time in which to find all of the objects which defiantly makes this game more interesting. As you collect items you will likely have to use them again in one of the mini games which will lead you to solving a part of the crime.
For more screenshots, click here.
Unlike other hidden object games you are actually looking for items that mean something to the story and that will help you solve the crime, instead of looking for silly objects like a rubber chicken you will be looking for items like a bloody cloth, or a knife with blood on it, and so on. All of these items will help you find the murder and to be the hero in this hidden objects game.
As you collect the items some will be kept in your inventory so that you can look at them closer with your magnifying glass. You also have a flashlight, and UV light to look for blood stains and of course a duster so that you can look for fingerprints. That is not it though you can also click on some items and look inside of them like in bags, purses, or briefcases. This is a great game and is very fun. If you like solving puzzles, playing games, and solving mysteries than this game is the perfect one for you to enjoy!
Watch more videos on their YouTube channel: Masters of Mystery: Crime of Fashion on YouTube.
Play Masters of Mystery: Crime of Fashion NowMore Games Like Masters of Mystery: Crime of Fashion
Sooo, did you think this game looks cool? If yes, Like!