Where Did Mapoosa Originate?
Mapoosa is the creation of Callystro, located in India. The team worked tirelessly for over a year to create this wonderful game for children. Mapoosa is a magical island with an array of absolutely wonderful characters and excellent graphics for kids.
The Storyline
This little island is tucked away in the southern corner of the Indian Ocean. Undiscovered for many, many years, a lone shipwreck survivor, Mr. Pai, washes ashore and word soon spreads about this wonderful land.
Mapoosa is a little different from the rest of the world. They have rare, exotic animals, wonderful, rare plants and an assortment of amusing people. When Mr. Pai returned to his own world, he couldn't help but tell everyone about this enchanted land. Mapoosa is now the most sought after tourist spot anywhere! The people of Mapoosa are so welcoming, they will offer citizenship to anyone who wants to stay.  This little island is ruled by King Ragda Patis and his wise sage Jadooga.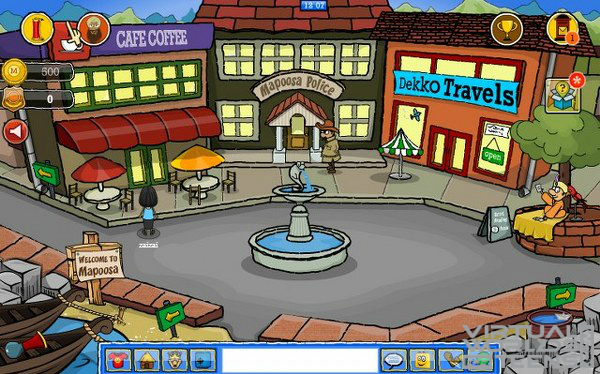 How to Play
When you first create an account in Mapoosa, you will be directed to create your own avatar. With costumes and accessories, you can create a very unique, very personally yours.
After creating your avatar, you will be given your own home. What's super cool is you can pick the perfect location for your home and then decorate it with a barrel load of fun stuff!
Exploring is a great way to get to know the island and meet so many enjoyable  characters and chat with them. As you meet these people you can interact with them as well. Only if you are very lucky will you get a chance to meet the King! Meet other players from around the world, befriend them and start chatting!
While exploring Mapoosa,  you will meet many wonderful characters you are going to want to know. They will offer great assistance along the way.
Jadooga
He is the sage, the wise old man who will help guide you around Mapoosa. Once in a while he might even let you borrow his magic carpet so you can get somewhere really quickly.
Detective Dooga
He is the head of the Mapoosa Police but is a little on the absent minded side. He manages to solve most of his cases, just not all of them.
Jotishi
He is the local fortune teller. You will want to meet him everyday! He can tell what your future holds, so get to know what's up ahead before it happens.
King Ragda Patis
The Kind of Mapoosa is not seen very often and only a few privileged ever get the chance to meet him or his royal family.
Queen Jagda Patis
She is Queen and wife to King Patis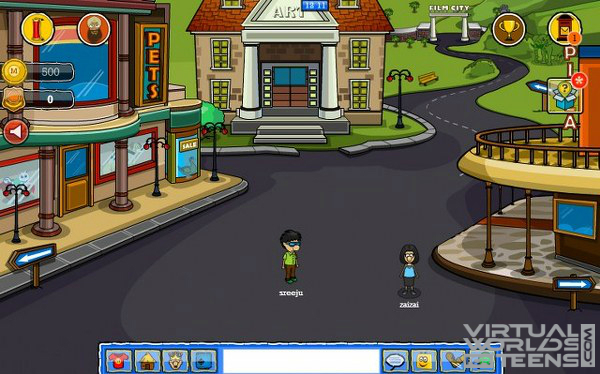 For more screenshots, click here.
Compete with your friends and play games together. You will receive scores as you play games and the better your score, the better your chances are at winning badges and Poosos. Poosos is the currency on Mapoosa. Some badges unlock items used to decorate your home.
Breaking News
Callystro is launching a contest for kids under 13 years of age, starting November 1st. "Evil Comes To Mapoosa" is a mystery, possibly written by you, and ends with Detective Dooga solving the case. Submit your article to Callystro and see if you are one of the winners they select. They will be offering some really cool gifts and someone will be seen on Facebook! Go to: http://www.mapoosa.com/contest/ to get all the details and rules for the contest. The winners will be chosen on November 14th, so get crack'n.
Summary
The folks at Callystro have dedicated this game to all the parents out there, with the best interest of children in mind. I have looked over the game, the avatars are absolutely delightful as are the various characters. The graphics are colorful and bright and the story is a whole lot of fun!
They are constantly adding new content to the game, so there will never be a boring moment. If you like adventure games, grab your friends and have a lot of fun!
Mapoosa is free to play.
Sooo, did you think this game looks cool? If yes, Like!