A game about invention, creativity, and community, Manyland gives you the chance to manufacture your own adventure and join in with others. This entire world, everything you see, is the work of other players and two indie developers. It is a community-driven game where you, as a player, can create anything. Make your own section of the world or helps others with theirs, or use your coding knowledge to build something far greater. This world, and your story here, is up to you to create. You can make it anything you want, whether big and grand or small and simple. It is up to you.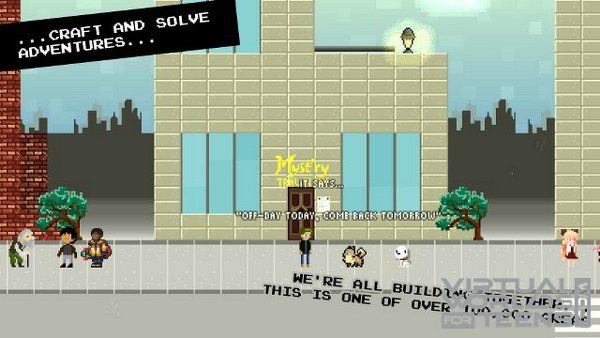 Manyland is an MMO. You can chat, walk around, and go on adventures. However, it is far from your average MMO. While you have chatting and exploration, the world is there to create. Its purpose is to give players a place to design, create, and build whatever they want in the universe. It is there for players to unlock their full potential and everything they want to see. It takes the basic MMO layout and gives you something full of potential and possibilities – because that is what this world is all about in the end. It about potential and what you can make of it.
A lot of the world already has stuff to it. When you first enter, you will walk for a long while seeing completed areas. This is because the community has already built a lot, alongside the two developers. As you walk, another thing that you will notice is that the land changes drastically. This is why it is called Manyland. There are many types of lands to explore, from fields to structures to snow. You can see lands of all types that people have created, and you can go ahead and create your own with the design that you prefer.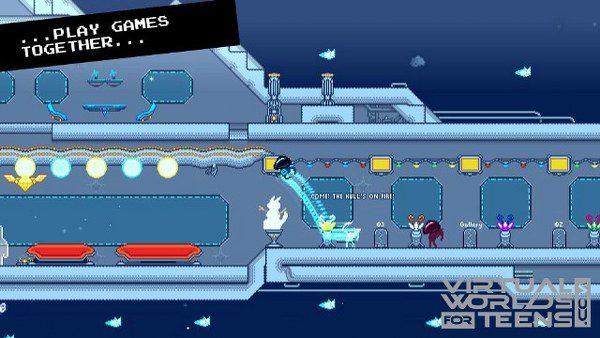 Filling these lands is everything you could imagine. From characters to objects to arts, even a few memes thrown in, it is a collection of wonder and amazement. Using scripting, you can even make your own interactive objects. That is a large part of what this is about, and what shapes the entire experience. It is creating objects and designs that alter the user experience, adding more and more to the game.
Here, you can do more than create. You can collect, make music, party, meet new people, and so much more. There are endless activities because there are endless ways for you to craft your experience. You can make this game into whatever you want it to be, and that is an incredible thing.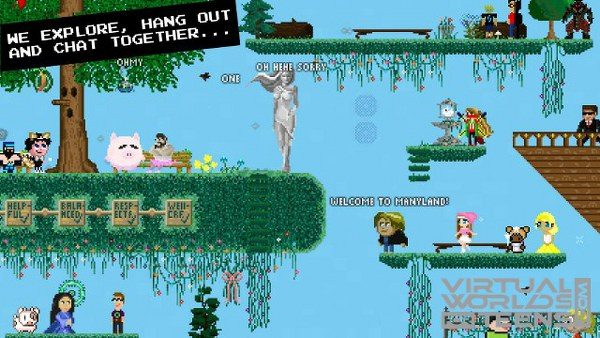 For more screenshots, click here.
Playing Manyland with a group of friends is a really fun and addictive experience, and if you're looking for a game that lets you build mini games, items and entire rooms from scratch, this is a must buy. The community is always helping to improve it, and the devs are very active.
Everything in Manyland is free. As long as you can do it, you are free to do it. It is about your skills, creativity, and desires, not about how much you can pay. Make the world whatever you want it to be, whether that is a place to party or a corner of creativity. You can make your land whatever you want it to be.
Watch more videos on their YouTube channel: Manyland on YouTube.
Sooo, did you think this game looks cool? If yes, Like!