Lucent Heart Game Is The Best MMORPG Out There and Free To Play!
Lucent Heart is a free to play MMORPG game that surrounds you in an enchanting, absolutely gorgeous world of magic and amazing adventures. Now available in Open Beta, the basis of this game is developing relationships amongst players.
This is your world and you pretty much can choose what you would like to do. Would you like to journey out and discover magical ancient treasures or dance the lights fantastic? From Therreal City Square to the other lands of Acadia there is magic in the air.
The graphics will engulf you with their sheer splendor and the background music is always upbeat. There will never be a lack of things to do and get involved in. From dance contests to guild vs guild to creating your perfect character or the most amazing pet that can be combative or not, whatever suits you.
Explore new dungeons, face new dangers, create or gain new weapons and armor. Find your perfect soul mate incorporating the Zodiac System and above all else, have your own player housing that is completely customizable and constantly evolving.
Create Your Character:
When you first start the game, you will choose your character's date of birth. This is extremely important because it will effect your character's journey throughout the game. Each Zodiac sign offers different benefits within their classes. You will have a brief description of your zodiac character to the left of the screen based on the birthday you chose.
Choose to either be a Mage or a Fighter that can advance at level 10 to another class and then can advance two more times at level 36. With that being a total of eight different classes to choose from Lucent Heart has a great class selection with a good amount of customization.
Your Housing System:
This system allows you to create your own fully customized room. Everything from the furnishings to lighting. Try and be as stylish as possible because you will be awarded style points for your excellent room! You can also create treasure hunt games in your house!
The Cupid System:
This system is a matchmaking service that matches players, three times a day, based on their zodiac signs. If the system is successful, you will receive a floating heart next to you. You will also gain many new benefits for having a soul mate. Once you have a soul mate, you will gain experience points, allowed to enter the soul mate dungeons.
You are allow up to three soul mates and at some point you marry one of them and receive a extravagant wedding!
The Zodiac System:
This unique feature in Lucent Heart will allow you to experience the powers of the Zodiac! Daily horoscopes, special abilities and armor and other enhancements connected to their birthdays.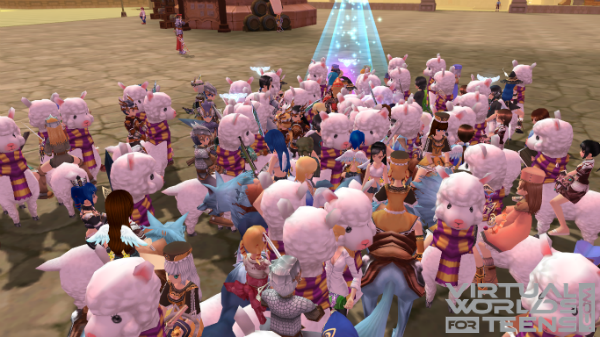 Astrolabe:
Once you reach Level 10, an Astrolabe quest will open for you. Once you have successfully completed the quest, you will gain access to the Zodiac Skill Tree. You will be able to hone your particular zodiac skills and abilities.
Once you hit Level 30, you will be allowed to awaken Zodiac Armor which will transform you into a super fighter. Each Zodiac has active and passive skills that are not related to the class skills. You will be able to tailor your needs in order to achieve your highest attributes or strengthen weaker aspects.
Pets:
You will acquire pets by completing quests, find them through drops or buy them in stores. There are two types of pets: combative and non-combative. Passive pets will reward you with bonuses so your pet can reach higher levels and combative pets can be taught skills to aid you in hunting.
Non-combative pets follow you around and gain knowledge from being fed. The food you choose for them will change their appearance and color.
Combative pets follow you, fight for you and gain skills when called to battle and the quest is completed. These pets evolve through the unique EXP System, which is different from the main character.
For more screenshots, click here.
Other Great Features:
Crafting:
You will pick a profession when you reach Level 5. You may choose from Jewelry, Alchemy, Tailoring, Blacksmith or Card Designing.
Eventure System:
When pressing "H", you may view activities and events for you to sign up for and participate in. Events are available upon various levels and offer prizes including money. You can participate in 5 Eventure activities daily.
Knowledge Master:
You will be prompted to test your knowledge twice a day. The Activity Billboard is an icon on the right side of your screen. Each has a series of 40 questions that you must answer. Correct answers will reward you points while incorrect answers will take points away. You can gain EXP and drops with correct answers.
Daily Fortune – Weekly Analysis
When you log in, you will see your daily fortune and fortune analysis of the week. Daily fortune affects the performance of your character within the game. Grouping with particular zodiac signs can improve your fortune!
In A Nutshell:
Lucent Heart is a great game and definitely worth checking out. There is never a dull moment and never a lack of events or quests to take part in. The physical game is absolutely gorgeous and allows you to be as creative and adventurous as you want to be!
Watch more videos on their YouTube channel: Lucent Heart on YouTube.
Lucent Heart is free to play.
Sooo, did you think this game looks cool? If yes, Like!