Love Beat is a fun party dance game with catchy music and a large friendly online community. You can use cheerful expression items and social interaction to make friends in the game. Each week, fashion items are added to keep up with current trends and so the players can showcase friendly styles.
There are over 500 of the latest songs in the music database, so there are bound to be some of your favorite songs to listen to. Become a trendy fashionista and enjoy your favorite music and time with friends. There are lots of members in the community who are all willing to be your friend.
New songs are added every week so the latest hit songs will always be included. The game has sixteen different game modes, which are changed regularly. There are lots of things in this game that keep this game interesting and fun.
There are many features in this game. You can design your characters, which can also express different emotions and actions by being clicked or typing commands. There various costumes and clothing pieces like hair, tops, pants, dresses, shoes, accessories, and more.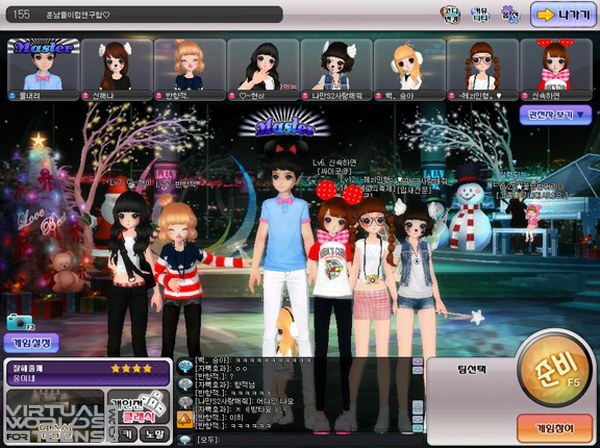 Every aspect of your avatar is customizable, from the skin color to the hairstyle. If you are a casual user, there is a new system set in place for those who play casually. You can enjoy the gameplay while enjoying the music as well. Events add some excitement for the game and a new way for socializing. And speaking of socializing, there are lots of ways to do it in this game, such instant messaging, private messaging, mail, and others.
You can send gifts and add other players to your contacts. This enables you to engage in online dating, since there are emotions that characters can express to each other, and you can contact a person you like regularly. You can also make guilds, or "Fams" which up to fifty different players can join.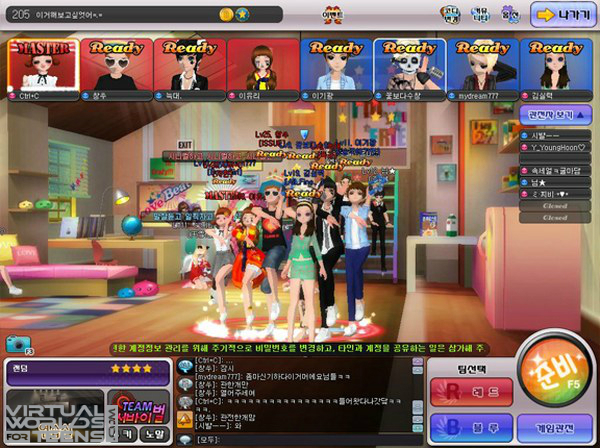 For more screenshots, click here.
One of the fun things about the game are its unique characters and customization options. There are four physiques including mature, adolescent, idol, and childish. There are also lots of styles of fashion to choose from, and more are added each week. You can make a character of any physique.
In addition to this, there are sixteen games modes including solo, team play and couple play. The game features over fifteen stages for each concept as well. The game is quite simple to learn how to play. You simply press the right keys in accordance to the beat. Get a good sense of the rhythm and play along. If you miss, the line will turn red. If you get different combinations you will get special rewards. There are many things about this game that will keep you coming back to play. It is one of the most diverse games on the dance game market. Unlike other games which come with one set of songs that get old quick, this game stays fresh with its music, game play and fashion.
Watch more videos on their YouTube channel: Love Beat on YouTube.
Love Beat is free to play.
Sooo, did you think this game looks cool? If yes, Like!