NOTE: this game has been discontinued. Find similar games here: Chat Worlds.
An application that was created unlike any other, League of Legends app is the ultimate game that will let you play the game while chatting with friends. Not only can you play and chat with your friends while playing you will be able to see who is or is not playing.
You will have an advantage of knowing your summoners stats and be able to read the release notes as well. League of Legends is a fantastic champion 3D model application with skins that are very cool! The best part is that you will have multi-touch control to zoom-in or out and rotate so you will not miss any details. There is a jungle timer that is a feature that will help you play like a pro! The jungle timer is either a grid, list, or compact.
This game is an awesome way to meet new friends and hang out with old friends. You will have full access to a chat session that has incredible PUSH notifications. Want to play League of Legends with your friends? This game is awesome, you can actually tell who is online or away.
You can even find out if he or she is in-game or in-queue or just spectating. Are you wondering who your friends are playing against? Do you want to see how long he or she has been playing League of Legends? This game has a cool feature that will show you all of that. Just remember one thing, if you prefer to play invisible that your friends can too.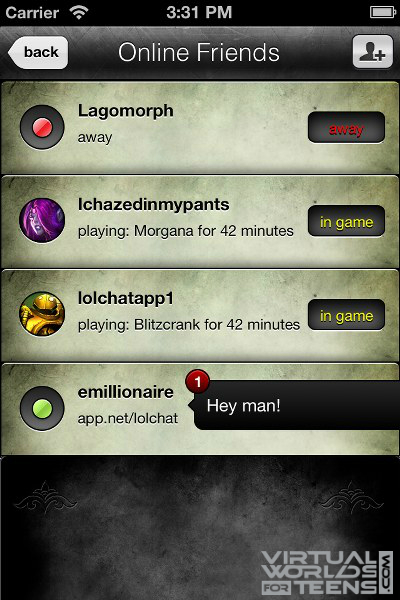 You will have access to the group lists and have the chance to add friends to groups as well. Are you wondering how you rank? Well, there is a feature for that too! You will be able to see your stats as well as your summoners stats. What is so cool about the League of Legends app you can search for your friends and opponents as well as the stats from your past champion games by the season. Do not forget you can look at your last 10 matches.
This game will allow you to build and save your favorite League of Legends builds. You are in control of your ability orders, runes, and items. You will be able to check out your friends a builds as well as your summoners' builds. Do not forget to save your builds! Did you know that you can even filter by popularity and champion?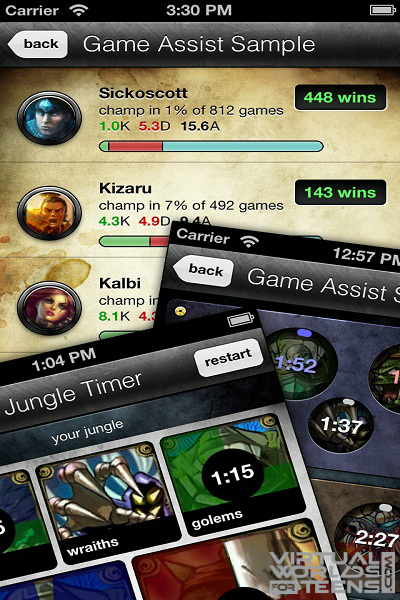 For more screenshots, click here.
For more screenshots, click here. Be sure to keep up to date with the League of Legends mobile friendly reader because it will show you the news and release notes for LOL. The release notes, news, and videos will keep you informed about the updates for LOL. You will also have the option of free Champion Rotation and sales.
League of Legends is an application for many to enjoy and meet new friends or catch up with old friends. This app will allow you to chat and pick and choose who you will play with as well as how long your friends have been playing or if her or she is even online playing or not.
LOL Connect Chat for League of Legends is free to play.
NOTE: this game has been discontinued. Find similar games here: Chat Worlds.
Sooo, did you think this game looks cool? If yes, Like!