NOTE: this game has been discontinued. Find similar games here: Pet Worlds.
Do you remember, back in the day, collecting your pets, squealing when you got a new one, and lusting after your favorites like you do about boys now? Now, Littlest Pet Shop  is online and it's full of fun games, awesome chat options, and a place to relive your childhood all while chatting and interacting with others your age.
There are two parts to this 2D virtual world. To start, you get to load the information for all of the pets you have, creating your own scrapbook to keep track of your collection. Then, you get to check out product information on new pets in stores, and keep a wish list on what you want to get next. When you do get it, you can use the product code that comes with the newest addition to your shop to unlock special features on the site.
Then there's the actual virtual world part. You get to create your own avatar and use this to chat with others. While the chat is monitored and filtered, it's actually a good thing – in a world of dealing with nasty comments on social media sites, having a place that's just laid back and friendly can be a relief for anyone, especially young adults. Outside of chatting, you also get to play a bunch of different games, many of which are classics designed by the same company that created Littlest Pet Shop Online.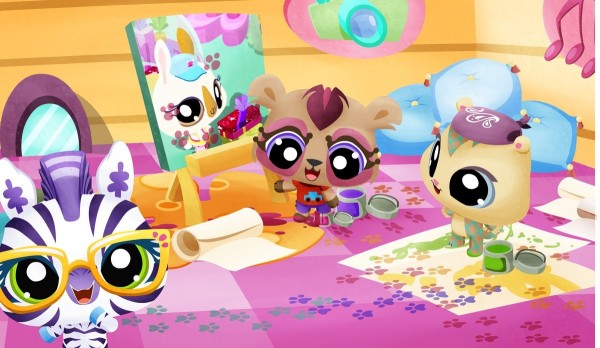 For more screenshots, click here.
From overloading on cuteness to hanging out and playing games, you can't go wrong here. Sure, toys are a bit iffy, but the Littlest Pet Shop Online has always been about collecting, and now you can do that in a fun, online world!
Littlest Pet Shop Online is free to play.
More Games Like Littlest Pet Shop Online
NOTE: this game has been discontinued. Find similar games here: Pet Worlds.
Sooo, did you think this game looks cool? If yes, Like!