Get up and move with Let's Dance, a new and exciting dancing game that gives you the chance to party with friends to some great hits from over the years. You are going to be able to show off your moves to some favorites from over the years, and even dance along with friends.
This offers a lot of fun for any fan of the dance game genre. You have plenty of options available to you and you will be able to show off your skills online by sharing your videos. Impress everything with just how well you can dance while enjoying yourself throughout the game.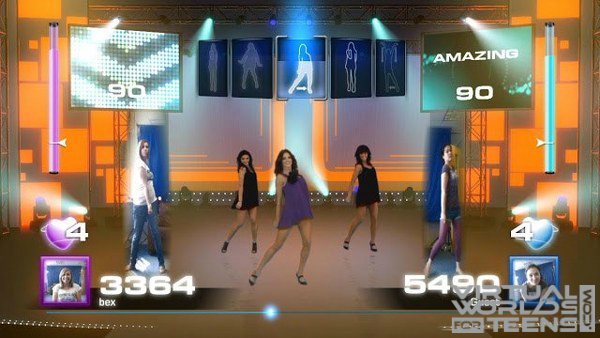 Let's Dance is all about getting you to get up and dance. You are going to be moving to the songs while you watch yourself on the television. Since the game is all about a televised dance studio, it is your job to impress everyone and to look good. You are going to be doing this while having a lot of fun, too. After you have chosen your song and after you are ready to go, you will be able to start your dancing session. Watch yourself on your own television and dance as if you really are on a televised dance studio.
The options for most dancing games are rather boring. Usually, you will have the same stuff everywhere that you go. This takes away from the entertainment and makes it feel as if you have done it all before.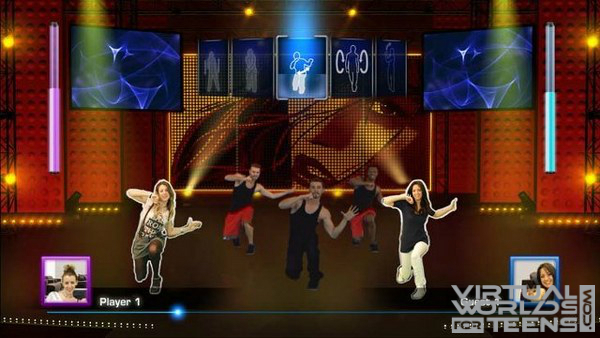 Let's Dance is different, though. It gives you the chance to dance to quite a few songs from various genres, and from the past few decades. You have more modes, too. You will be able to dance the way that you want to dance to the songs that you enjoy the most. Do more with your skills and have a lot more fun while dancing with this game.
You can dance solo in Let's Dance, but you do not have to. Being a dancing game, you are going to have social options available. The most important is your ability to dance with your friends. You can have up to 8 dancers in this game, which makes room for a lot of fun and entertainment.
For more screenshots, click here.
Get some friends and see how well your collective skills match the professionally choreographed moves. You can also show off your moves through YouTube and Facebook. Share your videos and show the world just how good you are at dancing, or how much fun you are having with your friends.
Let's Dance is an exciting and entertaining dancing game that helps you to make the most out of your time and skills. Dance to songs from different genres and time, all popular, with friends or on your own. This offers a dance game experience that you have likely not had before, which can make these even more enjoyable for you. Once you are done, share the video of your performance with friends through YouTube or Facebook, showing off how much fun you are having as well as how good you can dance.
Watch more videos on their YouTube channel: Let's Dance on YouTube.
Sooo, did you think this game looks cool? If yes, Like!