Fashion lovers have a place to love with La Dee Da. This site offers games, eBooks, and more, and it is still growing. By going here, you will be able to take your fashion skills and turn it into entertainment. Play the games, read, and see what is going on with the characters.
If you like the dolls, then you will absolutely adore everything in this site. It is what you love about those dolls, just with far more added to them. There are plenty of things to do here so there is no chance of you growing bored of it any time soon.
The biggest appeal of La Dee Da is its focus on fashion. Any fashion lover knows how important it is to find something appealing and entertaining, especially with games. When you do not have something that offers the experience that you are after, you are not going to be able to enjoy yourself.
Too many let you down, but that is not the case here. It is stylish and exciting, all while being a great choice for its target audience. If you are looking for something that knows fashion and that offers an incredible experience, this is likely going to be something that you enjoy.
A lot is offered on the La Dee Da site. You have plenty of things to see and do, including playing games and reading eBooks. If you like the dolls or simply want something that focuses on fashion, look into what this offers. You can play games that will excite and appeal to the fashionista inside of you, all while finding so much more to do.
Go from playing a game to watching a video to reading an eBook to doing so much more. With such a large selection of activities available, you are going to be able to find something that interests you and that offers what you wanted.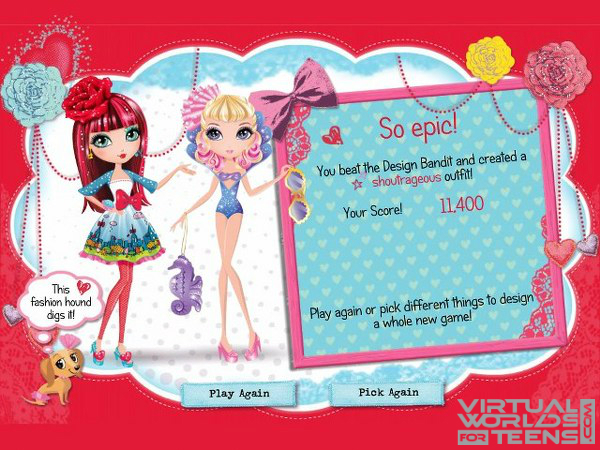 For more screenshots, click here.
La Dee Da is still growing. It is not done offering more fashion centric excitement yet, so see what is to come. By keeping your eyes on the site, you will be able to be one of the first to enjoy what comes out of this. When you want to feed the fashionista inside of you, you are going to want to play the games and take part in these activities.
As the site grows, you might come across some things that you adore, and it will likely keep you hooked on all things stylish.
Watch more videos on their YouTube channel: La Dee Da on YouTube.
La Dee Da is free to play.
Sooo, did you think this game looks cool? If yes, Like!