A rich and exciting game, Klondike throws you into the Old West. It is an RPG mixed with a farming MMO, offering an experience unique and engaging. For anyone who loves these types of games, this is one of the best titles to pick up. You have nearly everything you could want for either. For people who want an RPG, you have your character and a story to follow. For people who want a farming MMO, you have a farm and numerous tasks to complete. It gives you the best of both worlds. You will find yourself addicted to this game almost immediately, wanting to see what it offers next.
Before you begin working, you will notice that you have a character. A good thing about Klondike is that you are not stuck with the same character as everyone else. You can design and customize yours to your liking. Make your character suit your appearance or tastes.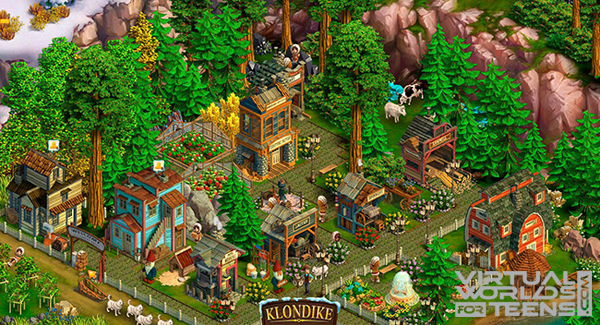 Klondike has a backstory. You play as a character whose father left on an expedition long ago, but never returned. You leave on a similar expedition much later to go find him, and you find yourself travelling everywhere to get some clues. On your journey, you come across a small land. You notice that the land is rundown and has almost nothing. The Inuit there are willing to help with the rebuild, so you begin putting everything together. You still work on finding your father, but you do so from this small land that you continue to rebuild. You will explore outside of this area throughout the game.
The gameplay of Klondike aims to blend together the best of city builder and farming game elements and it definitely executes this task with near perfection. Gameplay is really fun and quite addictive so it can be quite tough to let go once you get settled in. There are tons of things to do in the game such as plant and harvest crops, raise animals, create structures, and put together various industrial buildings and a ton of other things. There's a ton of variety in Klondike as well in the form of multiple different crops, animals and building kinds so you'll find a lot to keep you busy for hours upon hours.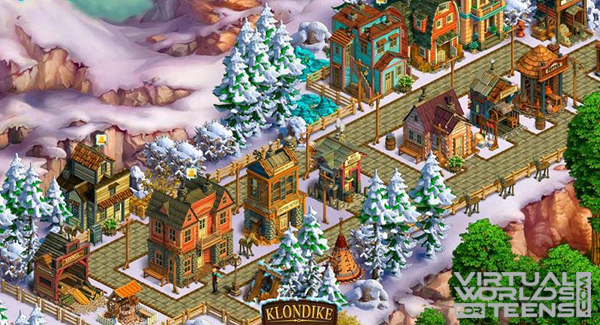 Now, as a farming game, Klondike does have a lot for you to do. Before you get to those features and options, however, you will need to clear the land. There is nothing for you to do if the land remains cluttered and messy. Begin moving everything out of the way, collecting the basic resources left. You can use these resources later on when building everything.
As you clear everything out of the way, you can begin putting down crops and structures. It works similarly to most other farming games in this regard. You have the tools and items that you need, and you just need to use them. There are a lot of buildings that you must make sure that you have. Certain buildings offer certain items. Make sure that you plan everything wisely.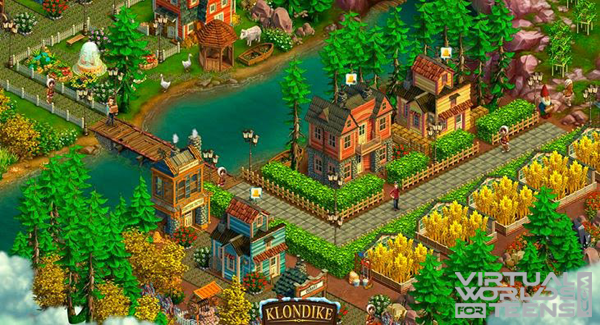 For more screenshots, click here.
Collect items is a major part of earning cash. Klondike has an economy, obviously. To begin making money in this economy, you will have to sell your items on the market. You can also buy other items on the markets while doing this. It is a great way to get the cash and the resources that you need, even when you are short.
Your goal is to have an excellent settlement. By working, collecting, and becoming part of the community, you can achieve this. Klondike gives you everything that you need to become successful. The only thing left is to put in the time and the effort.
Watch more videos on their YouTube channel: Klondike on YouTube.
Klondike is free to play.
Sooo, did you think this game looks cool? If yes, Like!