Matchmaking is just better with Kitty Powers' Matchmaker. You are not going on dates yourself, but helping others to date. Become their personal Cupid, getting couples together with your skill, knowledge, and luck. Show them the way to true love or watch as their love lives crumble before you. What happens is all up to you, and you alone. Kitty Powers, competent and lovely Drag Queen, is here to help you. She will guide you on your way towards success, or at least give you some help along the way. Combined with her humor, this is the dating game to play. Hilarious, engaging, and unique, it has everything you did not know you want.
Dating simulation games typically put you in the role of the protagonist. You are there to date all of the men or women in the game, finding your true love or, at the very least, someone for a fun night. There is a story, there are several characters, and there are things to do. Kitty Powers' Matchmaker takes a turn away from all of this. Instead of making you the protagonist seeking love, you are the one helping others find love. As the name suggests, you are going to become a matchmaker. Others' love lives are in your hands. Can you help them?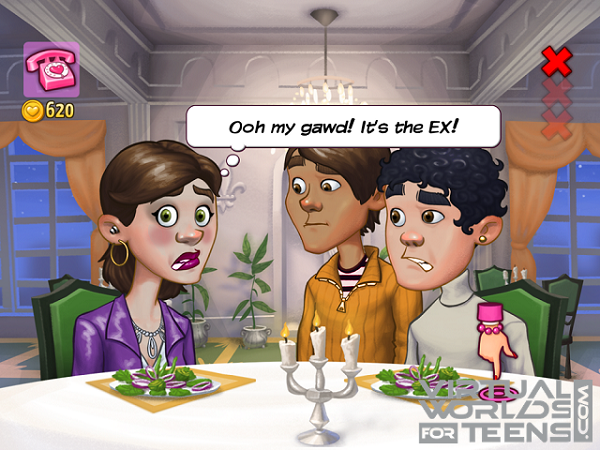 Every person is different. The procedurally generated characters all have their own interests, types, and needs. As such, not everyone will work with everyone. You will have to take the time to match each couple up perfectly. One couple might be a perfect match, while another might not work at all. Find a way to balance all of this. Look at the stats and get help from the wonderful Kitty Powers.
Kitty Powers is there to help you at all times. As this is Kitty Powers' Matchmaker, she is going to become a major part of your experience. She will lend her voice and experience to your journey as you try to find the best solution for every couple. The best part is that Kitty is also lending her sense of humor. As you go through the dating scene, you will have a lot of hilarious moments thanks to Kitty. This game is full of wonderful, charming, and funny moments that will make for a more engaging experience.
There are a number of scenarios that occur in each date and they all essentially boil down to a mini-game. There is a simon says type game to compliment the chef, a maths game to work out the correct percentage to tip the waiter and countless memory games that might require you to recall a set of desserts and their order, or your date's appearance or which waiter served you.
Every date has its challenges. The game is meant to be entertaining and funny, but it also keeps you working hard. You will have to manage puzzles and difficult dates, making the right choices to keep everyone happy. At times, this can feel overwhelming and difficult, but the reward is a potential happy ending for your couple.
For more screenshots, click here.
The bigger you become, the more you need to develop your agency. Upgrade it so that you can attract top of the line clients and so that you can make the most out of them.
Every bit of Kitty Powers' Matchmaker is phenomenal. Fan of dating sims or not, this is a game that you will want to play repeatedly.
Watch more videos on their YouTube channel: Kitty Powers' Matchmaker on YouTube.
Sooo, did you think this game looks cool? If yes, Like!