Katawa Shoujo is a bishoujo-style visual novel set in the fictional Yamaku High School for disabled children, located somewhere in modern Japan. This is a novel about how life can drastically change at the blink of an eye for anyone. This is a visual novel that you can interact with and help each student with his or her destinations/futures!
This novel will allow you to help a student by the name of Hsiao Nakai and help him through the Tragedy (that's what he believes) that has turned his life upside down and inside out! Hsiao believes his life is over because he has to leave the high school that he has made many friends. He does not realize that he can make new friends and still have a full life of fun. This is why you are here to help guide him through new adventures and introduce him to new people!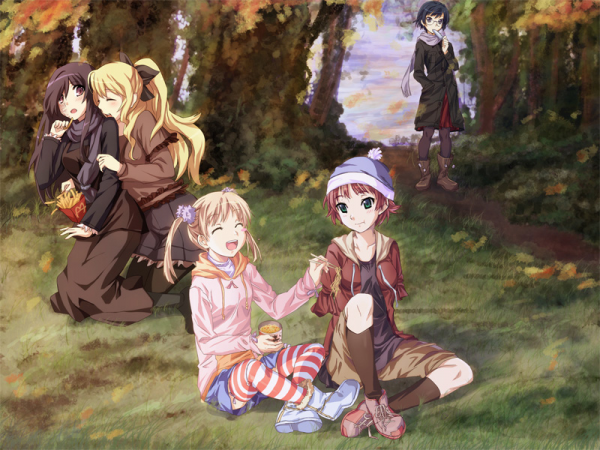 This young man went from being a healthy teenager to a teenager with congenital heart defects. He was in the hospital for many months and now he is forced to enter into a new school with a bunch of strangers!
The upside of this fantasy novel is that you can make the difference in this young man's life! You can help him find friends and maybe even a girlfriend at this new school!
You can make choices throughout the game that will make the difference in which path Hsiao will take. Hsiao is depending on you! He will have up to five girls to choose his fate with. He can just be friends or fall madly in love. You know how it goes in high school, everything is either a love story or a tragedy and most of all it is always dramatic!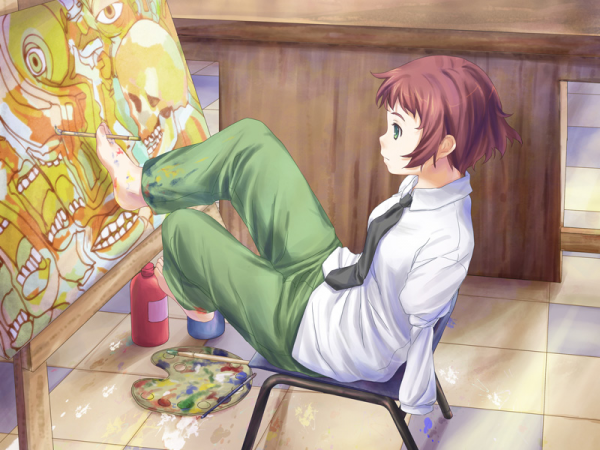 If you want Hsiao to have a wonderful time falling in love with a new girl he has met on campus then you will need to make that choice. There is a sad ending as well, if Hsiao does not pursue any type of relationship he could die abruptly!
The game is a well written game with characters that you can move around and enjoy! You can use your imagination to create a fantasy world just for Hsiao. There are sprites throughout the game scenes. The novel is easily read because it is white lettering placed on a slightly darker screen and the scenes are at a speed that is easily followed.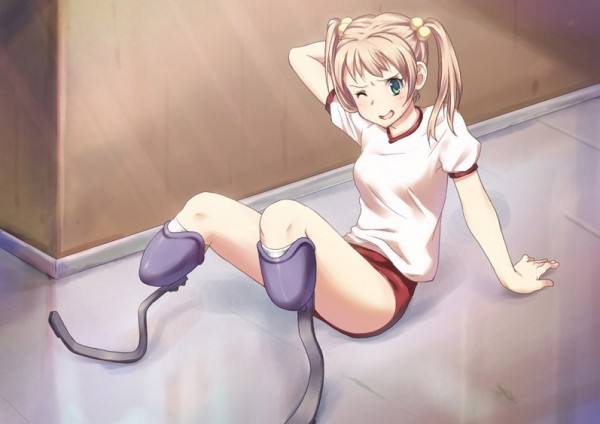 For more screenshots, click here.
The main screen has a list of options that are clearly understood and easily navigated. You have a jukebox option that has a selection of music for you to choose for your background music.
This fantasy novel game is a fun game for you to interact with and create scenes for your character. If you choose for your character to find love this will keep your character alive longer than not pursuing a relationship at all. You can create your very own story about Hsiao's life. You will find yourself intrigued and caught up in this fantasy world!
Watch more videos on their YouTube channel: Katawa Shoujo on YouTube.
Katawa Shoujo is free to play. Scouting for more otome games? Here's a list of some of the popular Flirting Games.
Sooo, did you think this game looks cool? If yes, Like!